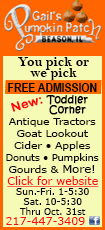 "It's truly a transformative performance, I think. I don't use that word lightly," says Jeffrey Richards, who is producing the Cranston-led "All the Way," which just concluded its run near Boston. "It's especially thrilling to see an actor embody a role the way that he does."
Cranston plays Johnson during his first year in office following the assassination of John F. Kennedy and explores both his fight for re-election and the passage of the Civil Rights Act of 1964. It's by writer Robert Schenkkan, who won a Pulitzer Prize in 1992 for his epic "The Kentucky Cycle"
The new play made its debut at the Oregon Shakespeare Festival and then jumped to the American Repertory Theater in Cambridge, Mass., which has produced a number of shows that eventually won Tony Awards, including "Once," ''The Gershwins' Porgy and Bess" and "Pippin."