CLASSIFIED ADS
---
PUBLISHER'S NOTICE
Federal and state laws prohibit employment advertisements that express a discriminatory preference on the basis of race, age, sex, color, national origin, religion, handicap, or marital status.
Lincoln Daily News will not knowingly accept advertising for employment which is in violation of these laws. Our readers are informed that employment offerings advertised are available on an equal opportunity basis.
---
Help Wanted
Farm help for fall. Need driver's license.
Call 217-306-4613

Send a link to a friend
---
Mt. Pulaski Grade School has openings for a one on one aide for a special needs student. Applicants must have an Associate of Arts Degree or a Paraprofessional Certificate issued through the State of Illinois.
If interested contact Gene Newton
at 217-792-7220

Send a link to a friend
---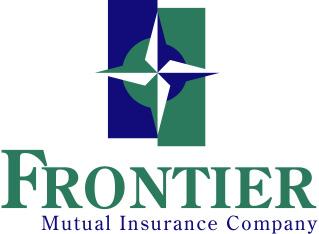 Part Time Field Underwriting
Assistant needed
Excellent people skills, ability to use automation, agriculture knowledge are required for consideration.
Job duties include conducting physical inspections of IL properties.
This will require access to vehicle for travel, ability
to enter information into automated system, basic understanding of building construction.
Send resume Attn:
Larry Cook, EVP
lcook@frontiermutual

Send a link to a friend
---
Full-time salaried position starting January 2014.
Must have good communication and computer skills.
Duties:
•Data entry
•Responsible for processing all court information accurately for use by office and for statistical reporting purposes
•Answering the phone
•Greeting clients, the public and other agencies
•Observing and collecting drug tests
•Filing
Benefits include health insurance, retirement and deferred compensation plan.
Must be able to pass a fingerprint background check and
drug test.
Send resume on or before October 15, 2013 to:
Logan County Probation
601 Broadway, Room 12 Lincoln, IL 62656
No walk-ins please

Send a link to a friend
---
Learn to prepare taxes
and have some fun
with Liberty Tax Service.

Call Dean at 217-651-6382
to find out how!
Send a link to a friend
---
SÜD'S MOTOR CAR COMPANY
NORMAL, IL
PARTS COUNTER PERSON,
Experience preferred. Good Benefits, Salary, Bonus.

SALES PERSON,
For multi-line car dealership. Some experience preferred.
Good benefits, Salary, Bonus.

SERVICE ADVISOR,
For multi-line car dealership. Knowledge of cars necessary.
Experience preferred. Good benefits, salary, bonus.

SALES MANAGER,
For multi-line car dealership. Experience required.
Good benefits, Salary, Bonus.

TECHNICIANS FOR VOLKSWAGEN, VOLVO OR MERCEDES
Some experience required. Good working conditions.
Good benefits, Salary.

OFFICE MANAGER with Accounting Experience for multi-line
car dealership. Good benefits, Salary and Bonus.

Please reply to: Bncashier@sudsmotors.com


Send a link to a friend
---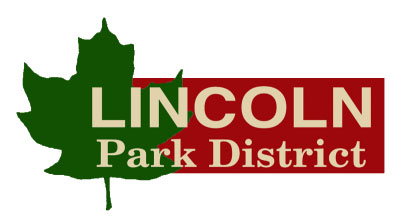 PROPERTY AND
MAINTENANCE WORKER
The Lincoln Park District has need for a full-time Property and Maintenance Worker. 40 Hours per week, Monday through Friday, with occasional weekend hours.
Position is responsible for labor-intensive work outdoors in all seasons to assure a safe and clean environment. Duties include but are not limited to:
Maintenance of all park district grounds, which includes mowing, planting, mulching, trimming, leaf collection, collection of exterior trash, recycle items and parking lot maintenance. Daily Basic maintenance of all grounds equipment. Snow removal, de-icing of walkways and parking lots during winter months.
Knowledge of basic landscaping and grounds maintenance is a must. Should be experienced in using the tools, equipment and materials of the trade.
Must have mechanical skills needed to maintain commercial lawn and snow removal equipment including diesel engines. Knowledge of HVAC and plumbing a plus. Must be able to work independently or as a member of a team. Should have the ability to move and lift heavy items, bend, stoop, reach and pull to work on grounds or equipment. A valid driver's license is required. Submit cover letter and resume on or before October 11, 2013 to:
Marcia Greenslate
Lincoln Park District
1400 Primm Road
Lincoln, IL 62656

Send a link to a friend
---

State Bank of Lincoln is a locally owned, $340 million bank with branches in Clinton and Lincoln Illinois. It is one of the top performing banks in the State of Illinois. Currently we are seeking a Farm Manager/Ag Lender with a minimum of 3-5 years of experience to join our team in our Lincoln Illinois branch. This Officer position will be responsible for servicing farm management and commercial loan account relationships and new business development.
The individual chosen must have a Bachelors Degree in an agricultural related field. Prefer formal credit training and agricultural background. Strong analytical skills, business knowledge, and excellent communication and computer skills required.
We will offer an extremely competitive compensation program and excellent benefits. For full consideration, submit a resume, cover letter, salary history and references to:
Dave Irwin
Vice President-State Bank of Lincoln
P.O. Box 529
Lincoln, Illinois 62656
or email to
Member FDIC
Equal Opportunity Employer

Send a link to a friend
---
Dependable permanent part time kennel help needed 2-4 days a
week, 5-12hrs a week. Must have a valid Driver's License.
Application can be picked up at 1415 N.
Kickapoo Lincoln, IL (No calls please)

Send a link to a friend
---
Little Lambs Day Care is
currently taking applications
for an early childhood teacher
Teacher - 60 hours of college with 6 hours related to early childhood education or 30 hours of college with 6 hours related to early childhood education and 1 year experience in early childhood education)

You may pick-up an application
or send resumes and transcripts to:
Little Lambs Day Care
1500 N. McLean St.
Lincoln, IL. 62656
217-732-4411

office@littlelambsdaycare.org

Send a link to a friend

---
---