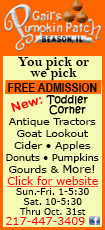 Doors open at 5:30 p.m. for pre-event activities.

This is a chance to see many of the same professional riders featured on television cable stations Championship Bull Riding, or CBR, and Great American Country, or GAC, with the Xtreme Bulls Tour. Each performance will feature some of the top riders of the National Federation of Professional Bullriders pitted against award-winning bucking bulls.

These riders will compete for a cash purse both nights and for championship points to qualify for the NFPB finals. Riders will test their skills against some of the "baddest bulls in the country," and each night the top-scoring riders will be brought back for a final match against the top bulls of the event.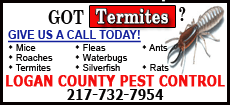 There will be activities for all ages, including free pony rides from 6 to 7 p.m., cowgirl barrel racing, horseshoe games and food vendors.
This is an action-packed family event that's reasonably priced. Admission is $10 per person and free for kids 6 and under. All admissions for those 18 and older will include a chance to win a 2013 Ford pickup truck from Roland Rich Ford.
Notes on this second annual "Bull Bash" indicate that shows with this caliber of talent typically have a beginning ticket price of $35-$50 and are not usually seen outside large metropolitan areas.
Advance tickets are available in Delavan at Roland Rich Ford, The Farmhouse, The Exchange, and Old Town Bar & Grill, and in Mackinaw at First Security Bank.
Proceeds will benefit the Delavan School Foundation.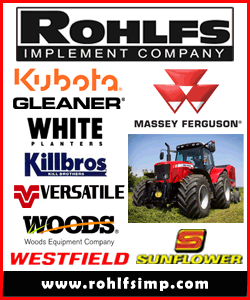 Major sponsors include Wagenbach Construction, Kull Ranch, Hopedale Medical Complex, Illinois High School Rodeo Association and Illinois Junior High School Rodeo Association, along with more than 20 corporate sponsors to date.
Four Rocks Arena is right off the Delavan exit from Interstate 155. Free parking is available on-site.
There will be an after-party each night with live country bands at The Farmhouse in Delavan.
The bucking bulls for this competition will be provided by Shop Creek Cattle Co., an organization with over 50 years of experience in the rodeo and livestock industry and sanctioned with the National Federation of Professional Bullriders.
For more information, go to www.rawlings4Krarena.com or on Facebook -- Shop Creek Cattle Co. or 2nd Annual Bull Bash.
[Text from files received]
Four Rocks Arena provides a well-lit indoor theater for top-rated rodeo entertainment. Seating is limited to 2,000. Throughout the year the arena hosts a large number of both professional and youth competitions, including the Illinois High School Rodeo Association, Illinois Wrangler State Finals, Illinois Junior Rodeo State Finals and the National Barrel Horse Association State Show.