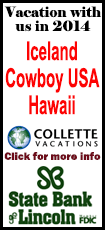 The stock certificates, with images of Mickey Mouse, Dumbo and Tinker Bell on them, have long been collector's items and a fixture in many children's bedrooms. They are a popular gift among parents, grandparents, uncles and aunts who want to teach kids about the stock market.
But The Walt Disney Co. said Tuesday that it will stop issuing the paper stock certificates to shareholders on Oct. 16.
It's sad news for collectors who covet everything Disney. But it's not shocking to those that watch the stock market. U.S. companies have been switching to electronic stocks from paper ones for years in order to cut costs.
Still, the news came as a surprise to Rick Roman.
"We thought Disney would be one of the last ones to make that shift," said Roman, who owns GiveAShare.com, a website that sells stock certificates.
The Disney certificate has been the company's best-seller since he founded GiveAShare in 2002. "It's the best-looking one around," Roman said. "It appeals to kids." In the center of the certificate is a black-and-white picture of a smiling Walt Disney, the media company's founder. He is surrounded by colorful drawings of Donald Duck, Pinocchio, Bambi and other well-known Disney characters.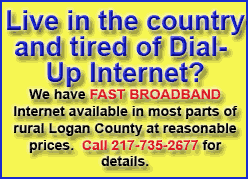 GiveAShare sells the stock in a black frame for $146. A Disney share on the New York Stock Exchange was worth nearly $64 on Wednesday.
Sales of the Disney certificate have jumped ten times higher since the news broke late Tuesday, Roman said. He would not provide specific numbers.
Erin Benge, a travel agent, has two Disney certificates hanging in her Houston home. One is in the bedroom of her 3-year-old son Austin. It matches his Mickey Mouse sheets, curtains and posters. His 7-year-old sister Keira has one too. It's hanging in her Tinker Bell-decorated room.
Benge bought the stock certificates when each child was born, paying around $100 for each. "I wanted something unique," she said. "Not just a blanket or a pillow. Something that could be passed down."
She became a Disney fan after her honeymoon at Walt Disney World in Orlando, Fla., in 2001. The family visits the theme park every September.
Benge is bummed she won't be able to buy the certificates for any future relatives.
"I think, personally, they are making a bad call," she said.
Disney said that instead of the stock certificate, they are offering shareholders "certificates of acquisition," if they ask for them. But they'll hold no value.