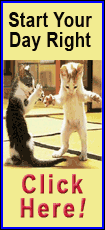 The Energy Department said Wednesday that supplies rose by 6.81 million barrels last week. The jump comes at a time of year when demand from oil refineries is seasonally weak, said Stephen Schork, an independent industry analyst. Schork estimates that oil supplies are at their highest since the 1930s.
High supplies "going into a time of the year where demand is weak and it's certainly weighing on prices," Schork said.
Benchmark crude for November delivery fell $1.88 to $101.61 a barrel on the New York Mercantile Exchange.
Signs of weakening global demand are also weighing on prices.
On Tuesday, the Washington-based International Monetary Fund said it was cutting its global economic growth forecasts for 2013-14, primarily due to slowing growth in China, India, Brazil and other developing countries.
Michael Hewson, an analyst at CMC Markets, said in an email commentary that oil prices "remain capped somewhat by concerns that a slowdown in emerging markets could well weigh on demand."
The IMF also warned that the U.S. would harm the world economy if it fails to raise its borrowing limit. If Congress doesn't raise the limit on the amount of money the country can borrow by Oct. 17, the nation could face an unprecedented default on its debts.
Oil prices have bounced around between $101 and $104 a barrel after the U.S. government was forced to partially halt operations last week. The shutdown occurred when Congress failed to pass a bill on short-term funding for the nation past the end of the government's fiscal year on Sept. 30.