Christine Lagarde, speaking at a news conference, told the U.S. to put get "fiscal house" in order, referring to the deadlock over passing spending and debt limit bills. Lagarde's comments began an annual meeting of global financial leaders by the IMF and World Bank.
"Obviously, we know, and you know by now, that failure to raise the debt ceiling would cause not only serious damage to the U.S. economy but also to the global economy as a result of the spillover effects," Lagarde said. "It is not helping the U.S. economy to have this uncertainty and this protracted way of dealing with fiscal issues and debt issues," she added.
She said the global economy is in a slow and unbalanced recovery and urged Europe to clean up its banking problems and forge ahead with a banking union.
But the U.S. political impasse dominated the discussion at the Washington meetings. It comes at a time when the IMF and other economic experts are counting on an improving U.S. economy to help carry the fragile global economic recovery.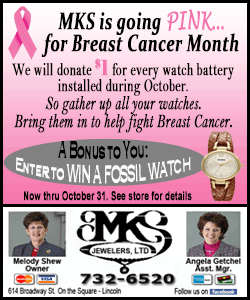 These new concerns are layered on top of anxiety over an expected reduction in the central bank's bond-buying program to stimulate the economy. The prospect of that reduction has put significant pressure on markets in developing countries even before it has actually begun.
The mounting worries about the U.S. mark a shift for the Washington-based IMF. After years fretting about the deep economic crisis in Europe, the focus of most concern is now in the IMF's own backyard.
The U.S. government partially shut down last week after lawmakers in the House and Senate failed to agree on a spending bill to fund government at the start of the new fiscal year. Republicans in Congress are refusing to approve a temporary spending bill, demanding changes to or elimination of President Barack Obama's 2010 health care law. They are linking the health care plan to the budget battle because they contend the costs of it could severely harm the U.S. economy. Democrats say Republicans want to challenge legislation approved three years ago.
Separately, Democrats and Republicans are also clashing over the approaching deadline to boost the government's $16.7 trillion borrowing limit. Republicans are demanding spending cuts to reduce the budget deficit as the price for supporting an increase in the debt ceiling.
Obama and fellow Democrats insist that Congress first end the shutdown and extend the debt limit before any negotiations. They say spending and debt ceiling bills are vital and should not come with conditions attached.