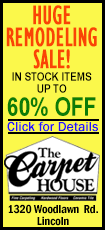 The Securities and Exchange Commission announced the settlement with Michel and Rodrigo Terpins Thursday. The agency alleged in a lawsuit that they used confidential information about the Heinz deal to buy options on Heinz stock and reap a profit of $1.8 million afterward.
The Terpins agreed to pay $3 million in penalties and return the $1.8 million in alleged illegal profits. They neither admitted nor denied wrongdoing.
The deal to acquire the ketchup maker for $23.3 billion was announced Feb. 14, sending its shares up 20 percent to close at $72.50.