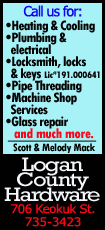 The official, called a special master, recommended Thursday that the federal judge hearing the case reject the airlines' request.
The official said that the airlines were trying to learn what facts mattered to the government, which he said could give them insight into the thinking and legal strategy of the Justice Department lawyers. He said that kind of information is protected as the work product of lawyers preparing for a lawsuit or trial.
The special master, who was hired to help the judge consider pretrial requests, also recommended that the judge largely reject the airlines' request for information about government approval of four earlier airline mergers. He said the information was relevant to the American-US Airways deal but that most of it was protected as internal government deliberations and the work of its lawyers.

American and US Airways issued a statement saying that they were reviewing the recommendations made to U.S. District Judge Colleen Kollar-Kotelly.
"We are confident in our legal position and our ability to win this case," the airlines said.