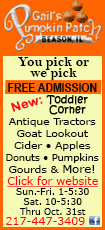 For George Tillman Jr., directing 14-year-old Skylan Brooks and 11-year-old Ethan Dizon, the stars of the new coming-of-age drama "The Inevitable Defeat of Mister & Pete," meant encouraging them to match young Quvenzhane Wallis' Oscar-nominated performance in "Beasts of the Southern Wild."
"I told them that is how good I wanted them to be," said Tillman in a recent interview. "That was the standard and they really met it head-on."
Starring alongside Jennifer Hudson, Anthony Mackie, Jeffrey Wright and Jordin Sparks, the young actors offer emotional portrayals of Mister and Pete, two boys forsaken by their drug-addict mothers and left to fend for themselves through a sweltering summer in New York City.
"I got lost in the role," says Skylan between sips of lemonade while sitting with Ethan on the patio of a westside cafe. "Ethan and I had such a strong connection during the crying scenes that we made other people on set cry. I didn't think I would ever be able to do that. That was life-changing."
Evoking the emotions of helpless kids running out of options was something Tillman knew both youths would be capable of in "Mister & Pete," which opens Friday. "During the audition process, they could really express themselves not only through dialogue, but through their behavior," says Tillman. "Ethan's eyes say it all."
But Tillman did wonder if the Los Angeles natives would successfully embody underprivileged New York kids. To prepare for the roles, the actors spent four weeks on the East Coast and met kids growing up in Brooklyn's housing projects whose lives mirrored their characters.
"It was an eye-opener," says Skylan. "You learn to be more grateful."
Upon working with the young actors, Hudson, who is painfully convincing as a heroin addict in the film, was impressed with not only how they handled their heavy workload -- they each appear in over 160 scenes -- but how they connected to the material. "I felt like I got to learn from them," she says. "It didn't seem like their first time around. They seemed very focused and intuitive."