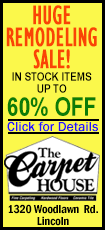 He's the executive producer of the pop star's untitled eighth album, to be released Dec. 3.
"This Britney record is like a piece of me, no pun intended!" will.i.am said, referring to Spears' 2007 single, "Piece of Me."
"I appreciate Britney -- how she is as a person, all that she's accomplished, how down to Earth and humble she is, sweet, but at the same time fierce. She don't play. She wants to win."
Spears' will.i.am-produced first single, "Work B--tch," is currently No. 13 on the Billboard Hot 100 chart. They recently collaborated on the hit "Scream & Shout."
"It's really fresh. I'm really passionate about this Britney record," he added in an interview Thursday. "I'm a music-aholic, so when it comes to ... my appreciation for people's passions, and when I collaborate or contribute or consult ... I can't separate myself."