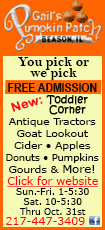 Randy Johnson wrote and directed the tribute, "A Night With Janis Joplin." Featuring a powerful performance by Mary Bridget Davies as Joplin alongside a quartet of extremely talented singers, the loud, colorful, '60s-saturated spectacle opened Thursday night at the Lyceum Theatre.
Soulful and genuine, Davies gives a lively, energetic performance. She captures much of the exuberance and uniquely raspy wailing that made Joplin a musical legend, though she lacks Joplin's raw onstage sexuality and brash, raunchy persona. No stranger to the role, Davies has sung as Janis for years, including in this show regionally for the past year.
The onstage eight-member band, led by music director Ross Seligman as the sexy lead guitarist, performs hard-driving arrangements of Joplin hits including "Down on Me," "Piece of My Heart," "Mercedes Benz" and "Me and Bobby McGee." The musicians also invoke the spirit of Big Brother and the Holding Company, the funky, psychedelic electric blues-rock group that helped propel Joplin to stardom in 1967.
Johnson's book sentimentalizes Joplin, whitewashing her hard-drinking, drug-fueled lifestyle and focusing instead on her enthusiasm and passion for her music. Between numbers, Davies' Joplin muses extensively about the nature of the blues and blues music, and reminisces about growing up with her family in Texas.
More seminal to the show are the highlights she shares about her rise to fame and the music legends that influenced her, although her silent mouthing of their lyrics can be distracting. There's no mention of the accidental heroin overdose that killed Joplin at age 27.