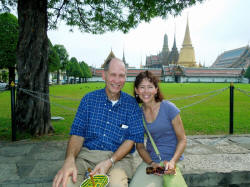 Travel to Africa with This Golden Age at the Atlanta Public Library

Send a link to a friend
[October 11, 2013] ATLANTA -- This Golden Age, the Atlanta Library's program for folks over 50, continues on Oct. 15 with a visit from Drs. Keith and Lisa Wichterman of Springfield, who will share their experiences in working to set up hospitals in Ghana, Africa.
Working with colleagues, the Wichtermans helped establish a large regional hospital on the Ghana-Togo border, and the hospital now serves 20,000 patients annually. The couple will talk about the challenges of medical care in such remote regions and the rewards of their multiple mission trips.

Keith has been a surgeon in Springfield for 34 years, and Lisa has been a radiologist there for 25 years.

The free program begins with coffee and a continental breakfast at 8:30 a.m., followed by the program from 9 to 10 a.m.

Keith Wichterman received his M.D. degree from Washington University in St. Louis. He is currently a surgeon with the Springfield Clinic, a Fellow of the American College of Surgeons and serves as chairman of the Illinois District 3 Committee on Applicants for the American College of Surgeons. In addition, he is a clinical professor of surgery at Southern Illinois University, where he was named Teacher of the Year in 2002. He also has served on the board of Memorial Medical Center (2004-2008) and chairman of the Department of General Surgery St. John's Hospital (1988-92; 1998-2003).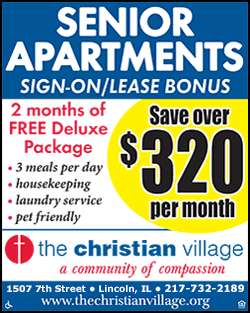 His multiple international experiences include serving as a surgeon at Immanuel Lutheran Hospital in Eket S.E.S., Nigeria; at the Albert Schweitzer Hospital in Deschapelles, Haiti; at Wesleyan Hospital in LaGonave, Haiti; and at IHDN Hospital in Agbozume, Ghana.
Lisa Wichterman received her M.D. degree from Southern Illinois School of Medicine. A board-certified radiologist, she has been a member of Clinical Radiologists at Memorial Medical Center since 1987, specializing in breast imaging and intervention.
[Text from file received from Atlanta Public Library]