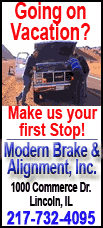 Investors are piling into mutual funds that invest outside of the United States. The lure of Japan's soaring market, Europe's nascent economic recovery and the potential for stronger economic growth in developing economies have led investors to pour a net $91 billion into world stock mutual funds through the first eight months of the year. That's nearly six times what they've put into domestic stock mutual funds, according to the most recent data from the Investment Company Institute.
It's a continuation of a trend that's been going for years, both by average investors and by mutual fund providers, in the search for a more diversified portfolio. Stocks from other countries can zig when U.S. markets zag, offering a smoother ride for investors. That's why fund companies have bulked up on foreign stocks in their target-date retirement funds, which are built to take care of investment decisions for savers. The average target-date fund designed for those aiming to retire in 2040 had 36 percent of its stock portfolio in foreign companies at the end of 2012, up from 24 percent at the end of 2005, according to Morningstar.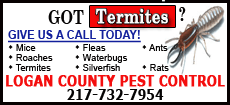 The split in interest has become even more pronounced in recent weeks: Investors added a net $924 million to world stock funds during the two weeks ended Oct. 2. Over the same time, they turned their backs on domestic stock funds and pulled out a net $8 billion.
One attraction has been the bigger dividend yields that foreign stocks offer. Stocks from developed markets around the world carried a dividend yield of 3.1 percent at the end of September, according to the MSCI EAFE index. Stocks from Brazil, China and other developing economies in the MSCI Emerging Markets index had a yield of 2.7 percent. That compared with a 2.1 percent yield for the Standard & Poor's 500 index and a 2.6 yield for a 10-year Treasury note.
Investors who bet on Japanese stocks have done well this year. A big push of stimulus by the Bank of Japan has invigorated the country's market, and the country's Nikkei 225 index has surged 37 percent this year.
But even better buys are available in Europe, where stocks have lagged the U.S. market since the recession, says Phil Camporeale, client portfolio manager at J.P. Morgan. He helps run the $7.9 billion JPMorgan Income Builder fund (JNBAX), which invests in stocks and bonds from around the world.
The fund keeps about 17 percent of its assets in Europe, which is close to the highest it's been since the fund's inception in 2007. "They're where the U.S. was three years ago," Camporeale says: The European Central Bank has shown that it will be the lender of last resort and will support the economy, which recently had its first quarter of growth in its last seven.
Stocks across Europe and other countries are also trading at lower prices relative to their book values than their U.S. counterparts, says Bill Nasgovitz, one of the managers of the Heartland International Value fund (HINVX). That can provide investors with a stronger safety net in case volatility hits the market again.
Investors who have focused on emerging-market stock mutual funds struggled earlier in the summer. Worries about slowing economic growth and a possible pullback in stimulus by the Federal Reserve dragged down markets from Brazil to China. But that also put many emerging-market stocks on sale, proponents say.