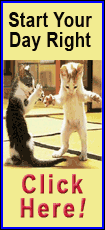 THURSDAY:
This is when Treasury Secretary Jacob Lew says the government would no longer be able to borrow. As a result, it would have to spend only from its cash on hand and tax revenue. Lew estimates that the Treasury would have about $30 billion in cash.
OCT. 22:
Sometime between this date and Oct. 31, according to the Congressional Budget Office, the government would run out of cash. It would have to slash spending 32 percent over the next month, according to the Bipartisan Policy Center. Treasury would probably make its top priority the payment of interest and principal on its debt to avoid a default. Either way, some programs wouldn't be funded, possibly including Social Security, veterans' benefits and Medicare.

OCT. 23:
A $12 billion Social Security payment is due. Without an increase in the debt limit, Treasury would have to wait two days to accumulate enough cash to make that payment, according to the Bipartisan Policy Center. Missing the payment would likely intensify fears that the government will soon default.
OCT. 24:
The government must redeem $93 billion in short-term debt. It typically sells new debt to pay old debt. Nervous investors would likely demand higher rates, thereby raising the government's borrowing costs. And if too few investors want to buy the new debt, the government wouldn't have enough cash to pay off its maturing debt. A default would result.