Railers shut out by SHG Cyclones
By Scott Kirby

Send a link to a friend
[October 12, 2013] SPRINGFIELD -- The Lincoln Railers (0-6) entered Friday night's contest with Sacred Heart-Griffin (5-1) knowing that coming away with a victory was very unlikely. SHG has an elite football team, ranked No. 292 in the nation and No. 12 in Illinois. The SHG Cyclones' only loss was to the Rochester Rockets earlier in the year. SHG lost to Morris last year in the state playoffs to advance to the championship game.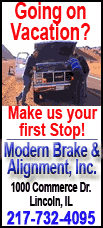 Even though the Railers knew they were in for a long night, Lincoln coach Andy McDonald tried to keep his team focused to play hard and never give up. Coach Mac told his kids that nothing in life comes easy and you have to work hard for what you believe in -- sometimes you will succeed and other times you will fail, but you have to pick yourself up and keep pressing on.

This would be the Railers' first trip to SHG since the Springfield school installed new turf on the football field, making this a different playing surface than they are used to.

The night wouldn't start out very well on the turf for the entire Railer football team. Krusz threw an interception on the Railers' first possession, and SHG capped it off with a touchdown run by quarterback Austin Green to make the score 7-0. And that was just the start of the scoring frenzy from the Cyclones. The Cyclones would get two pick-6 touchdowns and follow up with six more touchdowns to make the score 63-0 at halftime.
Sophomore Garrett Aeilts started at quarterback for the Railers in the second half. Aeilts came out throwing the ball and hooked up with Will Cook a few times to move the ball down the field. The Railers were able to get it all the way down to the Cyclone 28-yard line, but Aeilts threw an interception that was returned for a touchdown by the Cyclones to make the score 69-0.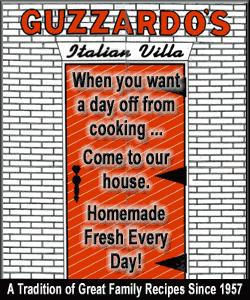 Most of the underclassmen on both sides of the field played the entire second half, which went by pretty fast due to the running clock because of the mercy rule.
The final score: SHG 69, Lincoln 0.
The Railers will be back home next Friday. The Rochester Rockets at 7-0 bring in their fast-paced offense to Handlin Field. It is Senior Night for the Railers, so come out and show these seniors your support.
[By SCOTT KIRBY]