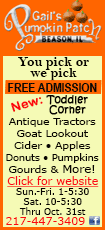 Eurostat, the EU's statistics office, said industrial production rose 1 percent. The increase was roughly in line with market expectations and the biggest monthly rise since July 2011. It also recouped July's equivalent decline -- summer figures can be volatile given the holiday season.
The increase suggests the sector will contribute to the eurozone economic recovery if September shows a rise. Recent surveys have suggested that the sector continued to grow during September, though not spectacularly given the headwinds facing the eurozone, such as high government debt and near-record unemployment in many countries. The elevated value of the euro may also put a dampener in the months ahead as it potentially makes eurozone exports less competitive in the international marketplace.

"The recovery in eurozone manufacturing should gain momentum in the second half of the year," said Anna Zabrodzka, economist at Moody's Analytics. "Nevertheless, euro area growth risks remain weighted to the downside."
The economy of the 17 European Union countries that use the euro emerged from its longest-ever recession in the second quarter, when it grew 0.3 percent from the previous three-month period.
There are hopes that the third quarter's growth rate will be higher after recent surveys and indicators have suggested that the recovery is getting more broad-based and not overly dependent on Germany's performance. Eurostat's figures even showed Greece's industrial output rising by a monthly rate of 1 percent. Portugal's bounce was even sharper at 8.2 percent.