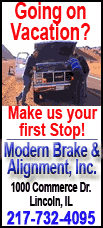 Events begin at 6:30 p.m. with refreshments and conversation with the speaker, and the program follows from 7 to 8 p.m. Structured as a dialogue with the visiting artist or speaker, the events are informal, with lots of time for questions and interaction.

First up on Oct. 25 is "Baby Animals," a special presentation of the St. Louis Zoo. Zoo professionals will tell about how the zoo manages its baby animal populations. Learn the challenges and secrets of breeding animals in captivity, what scientists must do to ensure success, what's involved in prenatal care, how the zoo cares for its baby animals, and much more. Sorry... no live animals because of the distance, but there will be lots of pictures and stories about the baby animals who live at the St. Louis Zoo. Please note that this program is specifically designed by the zoo as an adult program and is not appropriate for young children.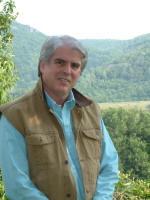 On Nov. 22, Behind the Scenes will feature Dudley Cocke, artistic director of Roadside Theater and interim director of Appalshop, the award-winning Appalachian arts and humanities center in Whitesburg, Ky., of which Roadside is a part.
Roadside Theater is a professional ensemble that creates and tours original plays about its homeland in Appalachia. The company is known for its artistic collaborations with African-American, Native American and Latino theater artists and for its community residency process that has inspired the creation of many new theaters across the country. Since 1978, under Cocke's leadership, Roadside has toured its work in 43 states, with extended runs off-Broadway in New York City, and has represented the United States at international festivals in the Czech Republic, Sweden, England, Denmark and elsewhere.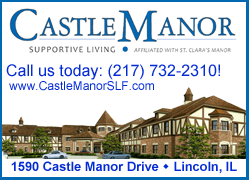 Recognized nationally and internationally for creating artistic opportunities and a sense of pride for people who have not seen their lives reflected in the mainstream of American cultural institutions, Cocke has a special affinity for rural America and its stories, and he frequently writes and speaks publicly about democratic cultural values and achieving social justice through the arts. In 2002, he received the Heinz Award for Arts and Humanities.
While he is here, Cocke will also lead an intergenerational story circle with 15 local residents to demonstrate how telling stories can strengthen the community and preserve local history.
In January, the series offers two exciting events.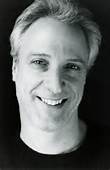 First, actor Bob Lupone will visit on Jan. 10. As a company member at the renowned Circle Rep in New York and a lifetime member of The Actors Studio, Lupone worked as a dancer on Broadway, where he performed as the apostle James on stage and in the film version of "Jesus Christ Superstar." He also starred in the original production of "A Chorus Line," receiving a Tony nomination for his role as Zach.
As an actor, he has performed on Broadway in "A Thousand Clowns," Sam Shepard's "True West" and Arthur Miller's "A View from the Bridge." His numerous television appearances include parts in "Sex and the City," "Law & Order," "Gravity" and a recurring role as Dr. Cusamano in "The Sopranos." He can also be seen in the films "Order of Redemption," "Funny Games," "Then She Found Me" and "The Door in the Floor." He received an Emmy nomination for his work on "All My Children."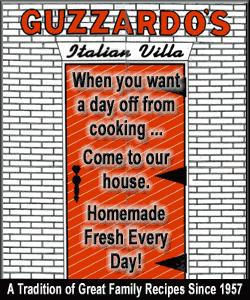 On Jan. 31, Behind the Scenes welcomes two sports figures.
Baseball outfielder Ryan Aper, who graduated from Lincoln High School in 2011, holds the single-season hits record and single-season pitching wins record in the school's history. From 2011 to 2013 he attended Lincoln Land Community College, where he held the single-season highest batting average at .462 and was a two-time national junior college all-American, conference player of the year (2013), regional player of the year (2013) and national junior college player of the year (2013). Aper was drafted by the Marlins in the sixth round of the Major League Baseball draft in June.
Dave Kindred is a Hall of Fame sports columnist who says he learned everything he needed to know about sports and writing at Atlanta High School. A member of the Atlanta Class of 1959, Kindred played baseball and basketball. After graduating from Illinois Wesleyan University, he worked at The Pantagraph, the Louisville (Ky.) Courier Journal, the Washington Post and the Atlanta (Ga.) Journal-Constitution. Now a senior writer for Golf Digest, he is the author of nine books, including "Sound and Fury," a dual biography of Muhammad Ali and Howard Cosell.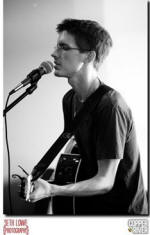 Finally, on Feb. 14, Behind the Scenes will celebrate Valentines' Day with indie singer-songwriter Brian Davis in a special cabaret evening. Many may remember Davis from his appearance last year with the band Something With Trees at the library's September MusicFest.
Davis started playing guitar when he was 18, deciding shortly afterward that what he really wanted to do was write songs. He has made two recordings of his work, and over the past two years he has continued to write and perform. He performed with Something With Trees in 2011 and 2012, and when the band split up to pursue individual interests, Davis renewed his interests in solo work. Using his experience of studying and writing fiction as his backdrop, he released his latest album, "Lesser Tragedies," on April 29 under the moniker "A Metropolitan Guide."
Tickets to Behind the Scenes events are available at the library or at the door on the evening of each event. Student tickets are offered at a reduced rate, and anyone who buys tickets to four events or more also receives a discount.
For more information, visit www.apldinfo.org or call the library at 217-648-2112.
[Text from file received from Cathy Maciariello, Atlanta Public Library]