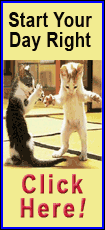 The world's largest retailer said that it's closing some stores in China and Brazil to boost productivity in those markets, while it's accelerating the expansion of small stores in the U.S. at a faster pace than that of its supercenters. It aims to tether these small stores to supercenters, which will act as mini warehouse hubs for their smaller cousins.
The plans, announced at the retailer's annual analysts' meeting on Tuesday, come as the discounter aims to cut costs in the face of increasing pressure from expanding competition. That includes online retailers like Amazon.com as well as dollar stores, which have been rapidly adding locations and winning customers with low prices and easy access.
Wal-Mart expects to roll out the new distribution strategy in the first of three markets in March, though it declined to say where. It is testing some of the aspects of the plan in areas like Gentry, Ark., where it operates a Wal-Mart Express store, which is less than one-tenth the size of a typical supercenter.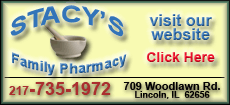 The retailer operates more than 4,000 stores in the U.S., most of them supercenters. But it's seeing its smaller stores like Neighborhood Markets, which currently number about 300, and Walmart Express, which operate 20 locations, as vehicles for growth.
For this fiscal year and next combined, it plans to add about 300 more smaller format stores, particularly its Neighborhood Markets. Those formats, which offer such items as fresh produce, meat, household supplies and beauty products, average about 38,000 square feet. In contrast, it plans to add 240 more Supercenters in that time period. Wal-Mart supercenters, which carry food and general merchandise like clothing and home furnishings, average about 182,000 square feet.
Globally, Wal-Mart plans to spend $11.8 billion to $12.8 billion in capital expenditures for its fiscal year that ends Jan. 31, 2015. That's down from $12 billion to $13 billion in the current fiscal year and $12.9 billion last year.
Overall, Wal-Mart plans to add 34 million square feet in real estate for the current fiscal year , down from the original forecast issued a year ago of anywhere from 36 million to 40 million square feet. That reduction of square footage is being fueled by the company's move to trim store growth overseas. The company expects to add 14 million square feet overseas for the current year, down from the original forecast of 20 million to 22 million.
Wal-Mart is trying to rev up its namesake stores in the U.S., which have seen weakening business because of an uncertain economy.
The company said that it expects net sales for the current fiscal year anywhere between $475 billion to $480 billion, which represents growth of 2 to 3 percent from last year's $466.11 billion. But the company expects sales to grow faster next year, at 3 to 5 percent as it benefits from improving labor market.