Benchmark crude for November delivery fell $1.20 to close at $101.21 a barrel on the New York Mercantile Exchange.
The price of oil has swung back and forth for two weeks as lawmakers attempt to resolve an impasse that has left the government partially closed and the markets worried about the U.S. defaulting on its debt for the first time. The U.S. has to increase the amount of debt it can sell by Oct. 17, the Treasury says.
On Tuesday, House GOP leaders floated a plan to fellow Republicans to counter an emerging Senate deal to reopen the government and forestall a default on U.S. obligations. The events prompted an outbreak of partisan rhetoric, mixed with urgent warnings that both the U.S. and global economies could suffer severe damage quickly unless Congress acted by Thursday.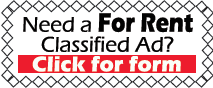 The start of talks in Geneva on Iran's nuclear program between the Islamic Republic and Western powers also weighed on prices.
Traders are speculating about the end of U.S.-led sanctions against Iran further down the road, allowing Tehran to increase oil exports which have fallen by over 1 million barrels a day over the past two years.