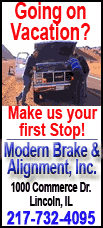 Barton, who just turned 32, has a gorgeous mezzo-soprano voice, a force-of-nature-sized instrument that is centered in the middle of the female vocal range, just below soprano. In her case, that range has extensions at either end -- down to contralto territory and up to high C (a note she laughingly refers to as "my trick pony").
"It's a rare voice, the kind we don't hear much anymore," said Stephen King, chair of vocal studies at Rice University who first worked with Barton when she joined the Houston Grand Opera's young artists program. "It's not only powerful, it's beautiful, and those don't necessarily go together in the opera world."
The hitch is that for her type of voice, 32 is still young and her sound is still settling in and maturing. To start performing full-throttle Verdi mezzo parts like Amneris in "Aida" or Azucena in "Il Trovatore" too soon could cause lasting damage and make her what King calls "one of those rocket ships that burn out in 10 years."
"It's difficult for people who have larger voices," Barton acknowledged in an interview at the Metropolitan Opera last week. "I want to have this career where I get to sing all the fun, meaty, juicy roles. But the name of the game is a waiting game at this point."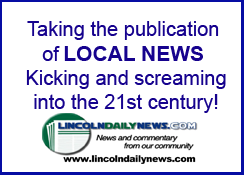 So Barton has stuck to smaller roles, "where I can kind of build my way up." She made her Met debut in 2009 as the Second Lady in Mozart's "The Magic Flute" and has dipped her toe into Verdi at other houses with Emilia in "Otello," Annina in "La Traviata" and Giovanna in "Rigoletto."
This season, however, marks a step forward. Later this month she will sing Adalgisa in a revival of Bellini's "Norma" at the Met. It's a big part, but lighter than Verdi. Next spring she debuts as Fricka in Wagner's "Das Rheingold" in Houston, and there is an as-yet-unannounced prominent role upcoming at Chicago's Lyric Opera.
These higher profile engagements come on the heels of her triumph this past summer in the BBC Cardiff Singer of the World competition in Wales, where she won both the overall prize and also the prize for song recital. It was only the second time one person had won both in the event's 30-year history.
One aspect of Barton's artistry that critics have consistently noted is her interpretive gift, an ability to imbue her words with heartfelt meaning, whether in the Witch's Song from Humperdinck's "Hansel and Gretel" or Dido's lament from Berlioz's "Les Troyens."