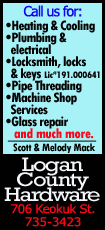 "I've never been to the ladies' room here," he says, conspiratorially. "Do you suppose now is the time?
It's daytime. There's no one around. The bathroom is empty. Who's going to deny the man who helped create "Cabaret," "Chicago" and "Kiss of the Spider Woman"?
"I just want to see it," he says, pushing the door and going in.
Then, to everyone's shock, a lady comes out.
Kander emerges, sheepishly, behind her. Embarrassed, yes, but he's crossed something off his to-do list.
"You think she'll be scarred?" he says, laughing.
Kander may be 86, but he sure doesn't act it. There's a youthful vitality that crackles about him. How many Tony-winning octogenarians are boyish enough to want to take a sneak peek inside the ladies' room?
Part of that is due to a creative wave flowing through Kander, sparked by his new collaboration with rising playwright and novelist Greg Pierce, who is some 50 years his junior.
"We just like to write," says Kander, sitting beside his new partner. "At one point, because I'm doing other stuff and he's writing plays, we made a pact. I think the phrase was, 'Let's always be writing something.'"
"That works for me," says Pierce with a smile.
Kander was Fred Ebb's collaborator for four decades and the two transformed American theater with dark, bleak stories that had a socially conscious edge. Ebb died in 2004 and their last work together was "The Scottsboro Boys," based on the real story of nine black teens wrongly convicted in the 1930s in the rape of two white girls. All but the youngest were sentenced to death.
Kander has been friends with Pierce, 35, for a decade, and he watched the younger man grow as a short story writer and playwright. His play "Slowgirl" was produced at Lincoln Center and his "The Wind-Up Bird Chronicle" premiered at the Edinburgh International Festival.
He reached out to Pierce after conceiving "a piece that was so tiny you could do it in your living room and would tell a story with four actors and four instruments." Kander says Pierce, "who is the best storyteller I know," was the first person he called.
Pierce, who was about to turn 30 and had never written a musical, recalls getting that call -- and freaking out. "I was so excited and I also thought, 'Am I actually going to be able to focus and write because this is so exciting?'"