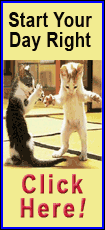 Yanase died at a Tokyo hospital early Sunday, Yanase Studio said in a statement Tuesday. He had been treated for liver cancer since August.
Anpanman is a superhero with the head made of anpan, or bread filled with red bean paste, a snack in Japan. The round-faced, smiley hero, clad in a red suit and long cape, fights his archrival Baikinman, or a germ man, while rescuing the weak.
The self-sacrificial hero, who even allowed starving people to bite into his head, became a star in a picture book series that started in 1973 and has sold 68 million copies. The Anpanman television cartoon series started in 1988 and has spread across Asia, becoming popular in places like Hong Kong and Taiwan.
The cartoon series, "Let's go! Anpanman," entered the Guinness World Records in 2009 for the largest number of characters at more than 1,700.
A former graphic designer, Yanase debuted as a cartoonist and was lecturer on a "manga school" quiz show on Japan's NHK television.