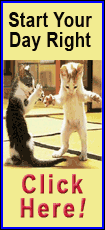 "The outpouring of support for the theater and the community was overwhelming," said John Maxson, who co-owns the Arlee with wife Gaye Maxson.

"People came from all over: Springfield, Jacksonville, Illiopolis, even the Chicago area," said Gaye. It is estimated that 750 people attended.

"When the day was over and expenses were paid, we had $12,000 to add to the growing account set aside to refit the Arlee with the digital equipment needed to keep our doors open," she said. "With this show of support, we are committed now to working until we raise the $50,000 needed."

Added to previous funds raised at Trivia Night and through other donations, the Arlee's current total stands at $17,000. Kickstarter.com pledges for the Arlee could add another $3,300, but those pledges will not be seen unless the goal is met by Nov. 5.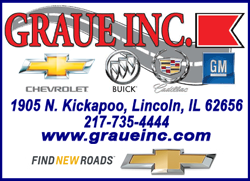 "We know some people on fixed incomes gave sacrificially," said Gaye. "Those were the hardest and most touching gifts to accept. And the desserts -- our bakers really came through. When we expected one cake or pie, people were bringing two or three items. Many people showed up with baskets for the raffle. This is what our community is so good at. People stepped up and helped in various ways to make the day go so well. We appreciate every gift, big or small."
Fish fry and bake sale for Arlee
The very enthusiastic response to Dining to go Digital proves the community wants to keep the Arlee Theater operating into the digital age.
Rhonda and Stanley Francis were among those strong supporters and have taken their support up several notches by planning a bake sale and fish fry for Oct. 26 in front of Skipper's, 141 E. Chestnut in Mason City.
"All my friends have fond memories of going to the Arlee as kids, and now that I have grandkids, I want them to have those memories too," said Rhonda Francis. "We don't want to lose our theater."
The bake sale will begin at 8 a.m. and the fish fry at 11 a.m. Both will run until sold out. Ultimate fish chef Jim Miller will be frying his popular fish and fries.
Donations of baked goods, cash or checks to the Arlee Theater are most welcome. Baked goods should be dropped off from 7 to 8 a.m. at the sale site.
All proceeds will go to the Arlee.
Trivia Night encore
A second Trivia Night at the Arlee Theater is in the works for Nov. 2 at 6 p.m. Doors will open at 5 p.m. Teams of six to 10 may compete for cash prizes.
There will be a silent auction and 50-50 raffle as well.
Proceeds will be earmarked for the Arlee Theater's Beyond 77 Digital Drive. Teams may preregister by calling 217-482-3137. This will be the last trivia session for several months, so don't miss the fun.

Donations to the Arlee Theater are not tax-deductible, but the theater operates on a break-even budget with 100 percent volunteer help. It keeps ticket prices low in order to make family fun affordable for all.
[By GAYE MAXSON]