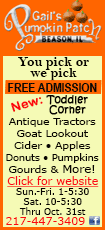 The U.S. Court of Appeals for the Federal Circuit also ordered Wednesday that ex-CEO Hank Greenberg's company would have to make a strong case that it needs to question Bernanke in order to do so after the Fed chairman's term ends. The company, Starr International, hasn't shown the "extraordinary circumstances" to justify it, a three-judge panel said.
The action reversed a July ruling in Greenberg's favor by a judge in the U.S. Court of Federal Claims. It is rare for a Fed chairman to be deposed in a lawsuit while in office.
Greenberg sued the government over the $182 billion bailout of AIG during the financial crisis, saying the terms were too onerous. He is seeking at least $25 billion in damages. Starr International was the largest AIG shareholder.
AIG has since repaid the bailout.