"There's a humanity to him, which would obviously be tested to a breaking point in this film," says McQueen. "I was thinking that he could hold it together, that he could get to the finishing line."
Ejifor's parents, a doctor and pharmacist, immigrated to the United Kingdom from Nigeria. His family fled during the Biafran war of the 1960s, the very backdrop of a film Ejiofor recently shot in Nigeria: "Half of a Yellow Sun." "It's the reason I'm sitting here," he says of the war that brought his family to Britain.
Ejiofor's father, who was also a popular musician ("a deeply good-natured man," he says) died in a car accident on a return trip to Nigeria, with Ejiofor in the car. Eleven at the time, Ejiofor has a scar above his left eye from the crash.
The actor's first film, ironically, was Steven Spielberg's slave uprising tale "Amistad" (Ejiofor played a translator). But instead of staying in Hollywood afterward, the 19-year-old returned to London to work in theater, he says, "to get my feet firmly planted on the ground."
With a warm chuckle and an inviting openness, he still exudes that humility. Fassbender calls him "the perfect partner to dance with."
"It takes an extraordinary person as well as actor to be Solomon Northup, and take the audience in the mirror-image sort of way, through this story," says Fassbender.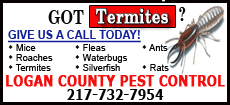 Ejiofor recalls at one point being so emptied during the shooting of "12 Years a Slave" that he would, rather than walk 10 feet to a bench, lie on the floor as the camera and lighting were adjusted. But the actor says it was essential to show, in full, the brutality Northup endured to be faithful to his story.
"If you don't get inside that experience of being there all day, out in the sun, hung by your neck, just barely able to stay alive, then you don't know the depth this man is prepared to go to in order to keep himself alive," says Ejiofor. "Then again, you don't understand Solomon."