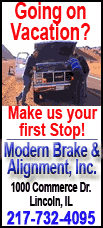 Classic Stage Company is presenting an energetic contemporary version, directed by Tea Alagic and starring Elizabeth Olsen and Julian Cihi as the heedless couple that opened off-Broadway Wednesday night.
Alagic spices up the story of two feuding families with Spanish interjections, dynamically choreographed fight scenes, and a flamboyant performance by Daphne Rubin-Vega, who comically portrays the Nurse as a flouncing Latina spitfire in huge platform shoes. Minimal set, moody music and stark lighting heighten the tension and sense of foreboding.
Olsen shines brightly as a fresh, mercurial Juliet, by turns spunky and then earnest as she plots to deceive her parents and be with Romeo. Cihi conveys an appealing naivete and lithe, sensuous grace, although his Romeo is occasionally bland. For some reason, there's no balcony in their famous balcony scene, and Romeo runs around the invisible garden several times, but the pair remain convincing in their youthful, impetuous passion.

Other standouts among the talented supporting cast include Daniel Davis as Friar Laurence, at first benignly confident and then mournfully regretful when his plot goes tragically awry. T.R. Knight gives an impish, bad-boy energy to Mercutio, and David Garrison is thoroughly bullying as the unpleasant Lord Capulet.