March, a poet, was raised in New York City. He moved to Europe after the Helsinki Accords attempted to thaw relations between then-Communist bloc nations and the West, and formed a smaller writers' festival in late-1970s London.
He eventually established the Prague Writers' Festival in May 1991, less than two years before Czechoslovakia peacefully split into the Czech Republic and Slovakia. The festival was first held in Wallenstein Palace, now home to the Czech Senate.
Celebrating Czecho-Slovakia's birth brings the festival full circle.
The Pittsburgh Agreement, which announced the intention to form Czecho-Slovakia, grew out of a meeting in May 1918 of the Czecho-Slovak National Committee at the Moose lodge in downtown Pittsburgh, said University of Pittsburgh professor Martin Votruba. He leads what is believed to be the nation's only university program offering a minor in Slovak Studies.
Czechs, Slovaks and some smaller ethnic groups foresaw the disintegration of the Austro-Hungarian Empire, and hoped to determine their own future as a nation, instead of having it thrust upon them by the international community, Votruba said.
The resulting Pittsburgh Agreement was essentially a Czecho-Slovak declaration of independence, said Andrew Masich, director of Pittsburgh's Senator John Heinz History Center. The museum, which is affiliated with the Smithsonian, has had a copy of the document since 2007.
The document's author, T. G. Masaryk, declared the nation's independence on Oct. 18, 1918, and became the new nation's first president a month later, after the war.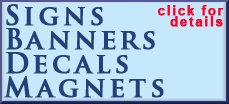 "People forget, the first Czecho-Slovak flag either flew in Washington, D.C., or in Pittsburgh," March said.
The Pittsburgh Agreement "wasn't a perfect creation, it was an artificial creation during a terrible time of the first World War, a time of absolute devastation for people," March said. But, he said, reflecting on that might help people "appreciate their own environment even more."