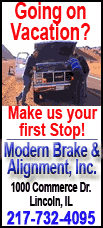 Goldberg tells how Hirschfeld embedded the word "NINA" 40 times into a poster of her 1984 one-woman Broadway show after she complained of not being able to find the signature trademark he began inserting into his line drawings after the birth of his daughter Nina in 1945.
"The Line King's Library" opens at The New York Public Library for the Performing Arts at Lincoln Center on Thursday. The exhibition, on the 10th anniversary of Hirschfeld's death and 110 years since his birth, was compiled from the library's extensive collection of Hirschfeld material.
Hirschfeld, who died in 2003 at the age of 99, was celebrated for his linear calligraphic caricatures of theater, dance and film personalities. The drawings appeared on album covers, film posters, magazines and in The New York Times for 75 years.
Being "Hirschfelded" was "akin to getting a Tony award," said David Leopold, the show's guest curator and Hirschfeld's archivist for the last 13 years of the artist's life. "It meant you had arrived."
The exhibition includes drafts, sketch books, journals and video of Hirschfeld and some of his most famous subjects talking about each other, including Arthur Miller, Carol Channing, Carol Burnett and Zero Mostel.
His 1970s series on Pulitzer Prize-winning plays and their authors on Broadway, including Tennessee Williams' "A Streetcar Named Desire" and Miller's "Death of a Salesman," is also included.
Another highlight is a print so rare that even Hirschfeld didn't have -- an extraordinary lithograph of the dancer and choreographer Martha Graham in motion. Created in 1969, only one print was ever made.