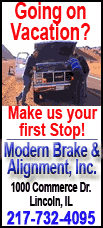 IEPA Director Lisa Bonnett also announced that the agency will pursue legal measures to prevent further distribution of funds to Environmental Management Inc. until a resolution to these proceedings is reached. The agency will launch its own review of projects done by the company to ensure that taxpayer money was spent effectively and that environmental concerns were appropriately addressed.

IEPA administers the program to clean up leaking underground storage tank sites, including the review and approval of payments for legitimate costs of site cleanup. The agency has been partnering with law enforcement in this investigation since 2010, when an inspector performing routine follow-up on a site in McLean County discovered that remediation measures, which were billed and paid for from the cleanup fund, were never done.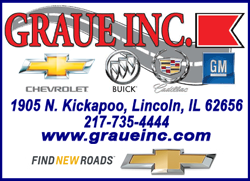 Illinois EPA referred the matter to the Illinois State Police, which, upon discovering the much larger scope of the scheme, contacted the Criminal Investigation Division of the U.S. EPA to conduct a joint state and federal investigation, eventually seeking the assistance of the U.S. Attorney's Office for Central District of Illinois and the Federal Bureau of Investigation. The FBI assumed the lead in the investigation and has worked closely with the prosecutor, Assistant U.S. Attorney Patrick D. Hansen.
Eric M. Andrews, Joel C. Andrews, Michael R. Keebler, Duane T. Keebler and Joseph R. Keebler were indicted Oct. 9 on various criminal charges of participating in an ongoing pattern of mail fraud, wire fraud and conspiracy for a period of years in connection with the submission to Illinois EPA of inflated, false or fictitious claims for the payment of costs of investigation and remediation of leaking underground tank sites.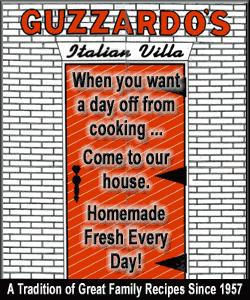 Among other things, the indictments allege that the defendants padded subcontractor invoices by increasing the amount of work done and price charged, created invoices for work that was not done at all, and committed bid rigging by setting the amounts of allegedly competitive bids obtained from affiliated, and even fictitious, companies.
Conspiracy is a felony that carries a potential sentence of a fine and imprisonment of up to five years, while felony mail fraud carries a potential of a fine and imprisonment of up to 20 years. In addition to the potential fines and imprisonment faced by the defendants, the indictment against Keebler and the Andrews brothers seeks forfeiture of 17 parcels of real estate and 26 bank, security and trust accounts attributable to allegedly ill-gotten gains, as well as a personal money judgment against the defendants in the amount of $13,614,060.29.
Members of the public are reminded that an indictment is merely an accusation; each defendant is presumed innocent unless proven guilty.
For more information about the criminal case, contact the U.S. Attorney's Office in Springfield at 217-492-4450. For more information about the program to clean up leaking underground storage tank sites, visit http://www.epa.state.il.us/
land/lust/introduction.html.
[Text from Illinois Environmental Protection Agency file received from the Illinois Office of Communication and Information]