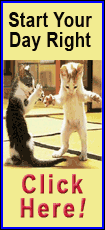 The blast occurred during an aerial display show in Simi Valley, northwest of Los Angeles, as debris from fireworks, mortar tubes and the racks holding them flew into the crowd.
The findings conclude a 5-inch diameter, two-part fireworks shell failed to function as designed and exploded inside a mortar tube, resulting in several chain-reaction explosions, the Ventura County Fire Department said. Twenty-eight people were hurt.
The report found the show had proper permits, and Ventura County Fire Chief Mark Lorenzen said the display was properly designed and set up.
"All of the information we have on this incident indicates that there was simply a tragic malfunction that resulted in the explosions," Lorenzen said.
The findings support statements made shortly after the mishap by witnesses, police and Dennis Brady Jr., chief executive of Bethpage, N.Y.-based Bay Fireworks, which put on the display.
County officials vowed to review state fireworks policies to see if additional local measures might be warranted, beyond what the state requires. Cal Fire spokesman Dennis Mathisen said it was unlikely that the incident would prompt the state to review its fireworks policies.