Lincoln Public Library hosts Child ID Day
Send a link to a friend
[October 19, 2013] Lincoln Public Library sponsored a Child ID Day on Thursday afternoon. Parents brought in their children to have their fingerprints and a photograph taken and to receive a DNA kit.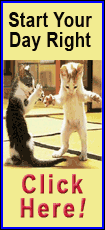 The fingerprints were taken with a digital reader -- no need for messy ink. A digital photo was also taken and added to the printout with the fingerprints. After the printout, the fingerprints and photo were erased from the computer. No record was kept except for the one given to the parents.

Jason Kuhlman, a Logan County sheriff's deputy, recommended that the kit be kept in a safe-deposit box. Karen Petty of Lincoln/Logan County Crime Stoppers said the ID materials should be kept at home, and a fireproof box should be used.

The DNA envelope can be used to contain fingernails, toenails and hair samples, though the hair sample needs to have the root. Getting the hair could produce an "ouch!" Also, Brian Clements of the Lincoln Police Department recommended that the child lick the adhesive sealer on the envelope, which provides another source of DNA.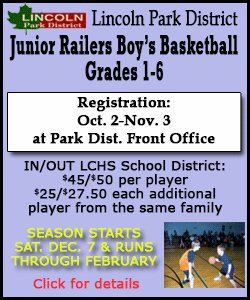 Almost 20 kids were fingerprinted in the first hour in the Lincoln Public Library Annex.
This is a regular event at the library and at the Community Health Fair each spring at the Lincoln Park District, as well as the Family Preparedness Day recently at Scully Park and at schools throughout Lincoln.
[By CURT FOX]