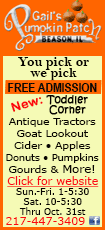 Oil rose more than $1 early in the trading session, boosted by a bounce in China's economic growth. But it failed to hold most of those gains.
Benchmark crude for November delivery rose 14 cents at close at $100.81 on the New York Mercantile Exchange. On Thursday, oil dropped as low as $100.03. Oil hasn't traded below $100 since July 3. For the week, oil finished with a loss of $1.21, or 1.2 percent.
The main support for oil prices on Friday came from figures released by the Chinese government showing that the world's second-largest economy grew by an annual 7.8 percent in the third quarter of the year, improving on the two-decade low figure of 7.5 percent posted in the second quarter.
Oil traders will get a double dose of supply data next week. The Energy Information Administration figures said it will release data for the week ended Oct. 11 on Monday. That supply report was postponed due to the government shutdown. The supply report for this week will be released Wednesday.
At the gas pump, the nationwide average price for a gallon of gasoline stayed at $3.36. That's down 15 cents from a month ago, and is 38 cents cheaper than at this time last year.