His illness led him to focus on creating music as a jazz improviser rather than interpreting music as a classical performer. He devoted himself to his Standards trio and his spontaneously improvised solo piano concerts that brought him international renown through such albums as the multi-platinum "The Koln Concert."
"Everybody has a limited lifespan and I wanted to use mine intelligently," the 68-year-old Jarrett said. "I felt that if I had been called to do anything it was to make music."
Jarrett, recently named a National Endowment for the Arts Jazz Master, the nation's highest jazz honor, had also become disillusioned with the approach to making classical recordings, which involved minimal interaction and rehearsal time with other musicians and an overemphasis on technical perfection at the expense of emotion.
But the Bach recording -- Jarrett's first since a 1998 collection of Mozart piano concertos -- developed in an almost organic way out of a series of impromptu get-togethers with Makarski at the pianist's home. Makarski had previously performed Jarrett's compositions, "Sonata for Violin and Piano" and "Elegy for Violin and String Orchestra," on his 1993 album of contemporary classical music, "Bridge of Light." They rekindled their friendship when Makarski visited him backstage after the pianist's first post-illness U.S. solo piano concert at Carnegie Hall in 2005.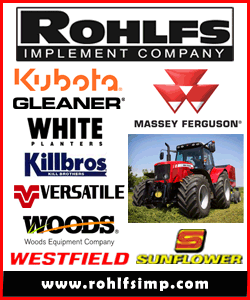 Then Jarrett invited the violinist to his home for the Christmas holiday in 2008. She brought along the sheet music for the sonatas because she knew Bach was Jarrett's favorite classical composer. Jarrett was initially reluctant to play the sonatas but Makarski convinced him to give it a try.
"It started that casually," Jarrett said in a telephone interview from his home in rural western New Jersey. "We both have good senses of humor. We went at this as though there was fun to be had and that's probably one of the keys to this. We were having fun with a giant of music here. We weren't picking it apart and analyzing it."
Makarski says she was surprised at how adept Jarrett was at sight-reading the complicated score during the first run through, displaying what she called "a formidable technique" and "terrific sense of rhythm" that helped in the fast movements.
"Keith is incredibly respectful of classical music," she said, "but as a jazz pianist he knows how to listen and react to his partner in a different way than non-jazz pianists listen."
Jarrett says he felt comfortable with Makarski because she wasn't a typical classical musician but "has open ears ... and a relationship to improvised music." Makarski grew up listening to jazz violinists such as Joe Venuti thanks to her father who had his own dance band, and recorded for ECM with such improvising musicians as trumpeter Tomasz Stanko and saxophonist John Surman.