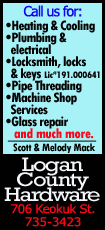 He looks the part, too, with mottled dreadlocks, body covered in tattoos and tribal jewelry. But peel back those surface layers and the Soulfly founder is the antithesis of the metalhead stereotype: Family oriented, proudly spiritual, collaborative in a combative genre, world music experimenter.
Cavalera has become a nonconformist within an anti-establishment genre.
"I've always tried to stay true to myself, do things that I like, that I believe are right," Cavalera said from his home in north Phoenix. "That people like it is cool."
Born in Brazil, Cavalera started his career with Sepultura, one of the most influential bands in the 1980s death and thrash metal scenes, and has been called the father of Third World metal.
Once he left the band and formed Soulfly, Cavalera shifted the scope of his music. It was still brutally heavy, but with spiritual themes and elements of world music mixed in.
The spiritual part came out of necessity.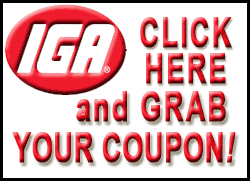 Around the time Cavalera left Sepultura, his stepson, Dana, was killed in a car accident, leaving him and wife Gloria searching for answers.
Experiencing pain he had not felt since watching his father die in 1979, Cavalera got through it, in part, with his faith. And once he started Soulfly, spirituality became a big part of his music.
The name of the band was derived from a Brazilian tribal belief that the music they make is for the souls of their ancestors who are flying around -- Cavalera used it in a song he did with the Deftones -- and several songs on its self-titled debut in 1998 included references to faith, God and Dana's death.
Cavalera continued to mix in songs with spiritual connotations through the arc of Soulfly's catalog and has dedicated every record to God, including the band's ninth studio album "Savages," released last week by Nuclear Blast Records.
"Our whole life was turned upside down and I needed to find something, and I found God," Cavalera said. "I really put my faith in it and it was good to me. (It) made a lot of good things happened spiritually and a lot of my prayers were answered."
The world music aspect started in the early days of Sepultura with the use of Brazilian tribal sounds. Cavalera expanded it in Soulfly, traveling the world to get sounds from musicians and instruments not typically found on metal records.
Through the years, Cavalera recorded with Serbian Gypsies, reggae musicians, Amazonian tribesmen, Australian Aborigines and R&B singer Asha Rabouin on melodic songs like "flyhigh," "Tree of Pain" and "Wings."
Soulfly also has incorporated a wide range of nontraditional instruments on its albums, including sheepskin bagpipes from the Middle Ages and a single-string Brazilian instrument called a berimbau. "Savages" includes sitar and Flamenco guitar.