Wheeldon's 'Cinderella': New twist on an old tale
Send a link to a friend
[October 19, 2013] NEW YORK (AP) -- Sure, "Cinderella" is a fairy tale. But still, wouldn't it feel just a tad more realistic if Cinderella and her Prince had a bit more time to get to know each other before falling madly in love? That meeting at the ball has always seemed a little, well, rushed.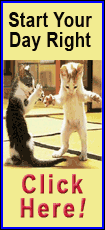 That's just one of the intriguing variations that popular choreographer Christopher Wheeldon has made in his new "Cinderella," which hits New York's Lincoln Center next week, via the San Francisco Ballet. Here, Cinderella and the prince get to know each other a little before they even get to the ball, and Wheeldon gets to play up the parallels in their lives.
"I was interested in the idea that they have similar circumstances," says Wheeldon. "They meet and recognize similar qualities in each other. She's trapped in this familial environment that is vitriolic, whereas he's feeling trapped with his responsibilities. All he wants is to fall in love and be a normal guy. I thought of the royal princes today in the UK."
Just how the two meet before the ball, and who each think the other is, is better saved for the viewing. But it's not the only change Wheeldon has made to the most familiar ballet version: Frederick Ashton's, for the Royal Ballet in 1948. Wheeldon notes that he's based his version not on the lighter (and more familiar) Perrault version of the tale, but the later -- and darker -- Brothers Grimm version. As for the prince-Cinderella early meeting, he took that from the 19th-century Rossini opera. (The music, though, will be familiar to many: Wheeldon uses the well-known Prokofiev score.)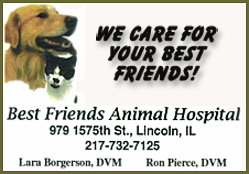 The 40-year-old British choreographer is one of the busiest in the business. Just this week, it was announced he'd be directing a new stage musical aimed at Broadway, "An American in Paris," based on the Oscar-winning film (a premiere is planned for December 2014 in Paris, with an eye to Broadway in 2015.) Wheeldon has the role of artistic associate at the Royal Ballet in London, but he's best known for his many works for New York City Ballet, where he also was a dancer.
"Cinderella," though, is from neither New York nor London. A joint production of the San Francisco Ballet, with which Wheeldon also has a long association, and the Dutch National Ballet, it premiered in Amsterdam last December and played in San Francisco in May, where it earned largely glowing reviews and sold out its run.
"Oh my gosh, standing room was five deep," says Helgi Tomasson, director of the San Francisco troupe. He attributes the popularity to several factors: enthusiasm for Wheeldon's work, advance word of its highly colorful and distinctive look, and, of course, the universally known story.