Today's highlight in history:
On Oct. 21, 1879, Thomas Edison perfected a workable electric light at his laboratory in Menlo Park, N.J.
On this date:
In 1797, the U.S. Navy frigate Constitution, also known as "Old Ironsides," was christened in Boston's harbor.
In 1805, a British fleet commanded by Adm. Horatio Nelson defeated a French-Spanish fleet in the Battle of Trafalgar; Nelson, however, was killed.
In 1917, members of the 1st Division of the U.S. Army training in Luneville (luhn-nay-VEEL'), France, became the first Americans to see action on the front lines of World War I.
In 1944, during World War II, U.S. troops captured the German city of Aachen (AH'-kuhn).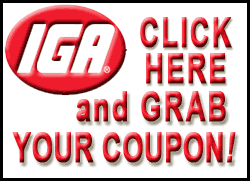 In 1959, the Solomon R. Guggenheim Museum, designed by Frank Lloyd Wright, opened to the public in New York.
In 1960, Democrat John F. Kennedy and Republican Richard M. Nixon clashed in their fourth and final presidential debate in New York.
In 1962, the Seattle World's Fair closed after six months and nearly 10 million visitors. (President John F. Kennedy, scheduled to attend the closing ceremony, canceled because of what was described as a "head cold"; the actual reason turned out to be the Cuban Missile Crisis.)
In 1967, the Israeli destroyer INS Eilat was sunk by Egyptian missile boats near Port Said; 47 Israeli crew members were lost.
In 1969, beat poet and author Jack Kerouac died in St. Petersburg, Fla., at age 47.
In 1971, President Richard Nixon nominated Lewis F. Powell and William H. Rehnquist to the U.S. Supreme Court. (Both nominees were confirmed.)
In 1986, pro-Iranian kidnappers in Lebanon abducted American Edward Tracy (he was released in August 1991).
In 1991, American hostage Jesse Turner was freed by his kidnappers in Lebanon after nearly five years in captivity.
Ten years ago: Invoking a hastily-passed law, Florida Governor Jeb Bush ordered a feeding tube reinserted into Terry Schiavo (SHY'-voh), a brain-damaged woman at the center of a bitter right-to-die battle. The Senate voted to ban the practice that critics call partial-birth abortion. The U.N. General Assembly overwhelmingly approved a resolution demanding that Israel tear down a barrier jutting into the West Bank. Boston anti-busing activist Louise Day Hicks died at age 87. Actor Fred Berry died in Los Angeles at age 52. The New York Yankees pulled away from the Florida Marlins for a 6-1 victory and a 2-1 World Series lead.