New Lincoln Historic District approved for downtown

Send a link to a friend
[October 21, 2013] The October meeting of the Lincoln Historic Preservation Commission on Thursday evening offered some very good news. After April Doolin gaveled the meeting to order in Lincoln City Council chambers, Tina Warfel of Prairie Engineers reported the latest numbers in the push to create a historic district for downtown Lincoln.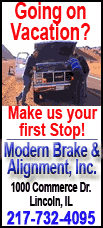 Of the 118 properties being considered for the historic district, the owners of 67 properties said "yes." This represented 57 percent of the properties. Since this exceeds the 51 percent necessary to create the district, the downtown Lincoln Historic District has been approved.

The next step is a public meeting to present the district to the community and answer questions concerning it. The public meeting has been scheduled for Nov. 19 at 6:30 p.m. in the upstairs council chambers at Lincoln City Hall.

Monthly meeting nights to change

Because of scheduling conflicts for some Historic Preservation Commission members, beginning in November the official monthly meeting will change to the third Tuesday of every month at 6 p.m.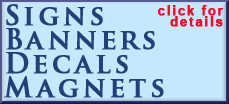 On Nov. 19, the commission will meet from 6 until 6:30 p.m., and the public meeting will start at 6:30.
In other business, the commission continues to research a plaque or medallion that can be affixed to historic buildings to denote the building as a part of the Lincoln Historic District. The commission has expressed the desire that the plaques be unique in shape, unlike any other historic sign in Lincoln, and that they have a reasonable price tag.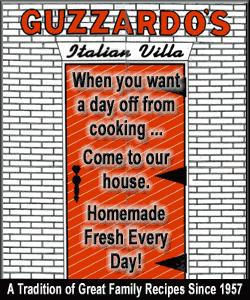 A brochure will also be created to detail how the district is formed and to allay any concerns that the commission will be an overreaching government entity, as seems to be the case in New England historic districts. The Lincoln commission will not have any say on interior renovations of historic buildings, nor will it restrict the use of modern, energy-saving windows and doors.
It was mentioned that Chicago has numerous historic districts, and it seems to be universally acknowledged that the historic districts enhance property values.
A new feature instituted by Doolin for the commission meetings will be time set aside for public participation.
[By CURT FOX]