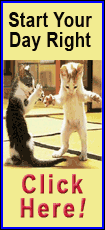 Harvest Week is beginning, and hundreds of handmade items will make their way to the Family Room of the church to be tagged and priced in anticipation of the Saturday event. Staff will be on hand each day from 8 a.m. to 8 p.m. to check in handmade items that will be arriving, not only from this community but from across the United States and foreign lands.

Carolyn Neal, who chairs the Harvest of Talents ministry, expressed her delight with the broad scope of items arriving for the Harvest's 30th celebration.

"We have a lovely hat from England; fireweed jelly from Alaska; a gorgeous quilt from California; handbags and hand-painted porcelain from Ohio; purses, totes and snuggly baby blankets from Wisconsin; necklaces from India and Africa; recycled treasures from Florida; pretty headbands, both for children and adults, from Texas; a touching painting from a former Lincoln resident now based in Bloomington, Ill.; and the list just goes on and on. Some come from friends and family members and others from artisans who just want to share their gifts and talents with the less fortunate."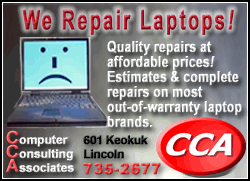 Sunday afternoon, following a "working potluck," the Harvest ministry team of some 24 individuals will begin taping off the floor and setting up a dozen or so booths, each of which will offer a section of unique handmade items, many one of a kind. Booths range from the ever-popular Gifts from Around the World, featuring gifts from mission areas and other countries, to the traditional Christmas Nook, with a photo op and an origami booth as well as henna designs and face painting sandwiched in between.
Other popular areas are Babeland, Cottage Collectibles, Quilts 'n Cross Stitch, and Critters in My Garden. Complementing these will be the Sweet Shoppe, offering candies and snacks, and the ever-popular Yesteryear's Kitchen, which offers a wide variety of baked goods, jams, jellies, pickles and mincemeat, as well as gift baskets.
The Fireside Room, adjoining the Family Room, will offer unique handmade jewelry and one of several silent auction sites. Also housed in the Fireside Room will be examples of the workmanship of rug-maker Gene Shepherd, from a rag rug created for the first Harvest of Talents to a recently hooked creation.
Harvest Day will offer two meals -- a breakfast featuring homemade cinnamon and caramel pecan rolls and a luncheon of vegetable soup, prepared in large kettles over an open fire, along with sandwiches and a variety of homemade pies.
Shopping for handcrafted items will commence with the 7 a.m. door opening and conclude at 1 p.m., when displays will close down in preparation for the 2 p.m. auction, the highlight of the day.
Featured in the auction will be 90-some items, ranging from quilts, comforters and wall hangings, to fine stitchery, handmade furniture, unique repurposed items, paintings, photographs, stained-glass pieces, wooden toys, hand-painted porcelain and other heirloom-quality pieces.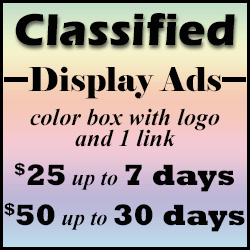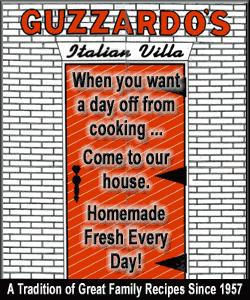 A new area, "Hospitali-tea," will be featured at the 30th Harvest. This will offer a place of respite for shoppers or an opportunity to chat with friends in one of several 30-minute seatings, each of which will feature light refreshments and hot, fragrant Harvest tea in a quiet, restful area.
At 8:30 a.m. the annual Harvest 5K Run begins, and from 9 to 11 a.m. there will be special activities for kindergarten to fourth-grade children.
In Harvest Fare, located outside the Fellowship Center, a variety of snacks will be available. The staff of International Disaster Emergency Service, recipient of Harvest funds, will join the day's festivities by selling walking tacos. Deep-fried potatoes and hot dogs will be available. Lincolnberry Café, a specialty shop, will offer scones, snack mixes and tasty sweet treats, complemented with hot cider, hot chocolate and flavored coffees. Another feature of Lincolnberry will be tasty brisket sandwiches.
True Blue, an Elkhart quartet, will provide entertainment from 10 to 10:45 a.m., and Lincoln resident Lesleigh Bennett will perform from 11 to 11:45 a.m. Harvest guests are encouraged to bring along lawn chairs to sit and enjoy the entertainment and outside refreshments.
The Lincoln Harvest of Talents has raised over $1,718,000.00 in its first 29 years. International Disaster Emergency Service, a Christian organization based in Kempton, Ind., is the recipient of the proceeds. Harvest funds have been distributed to hunger programs in 21 countries, including the United States. Harvest of Talents events this year in Illinois, Indiana, Kansas, Missouri and Tennessee are patterning their efforts after Lincoln's, with each raising funds to alleviate world hunger.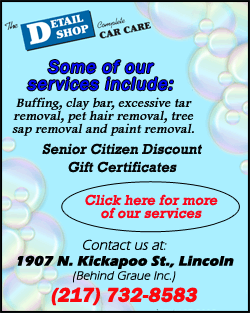 The public is invited to attend all of the events of Harvest Day. There is no admission fee, parking is free, and the facilities are handicapped-accessible. A monitored coat and parcel check room is available.
The Harvest of Talents for World Hunger, a unique ministry of Lincoln Christian Church, is an every-person ministry that calls upon its participants to use their God-given talents to produce marketable items to be sold to raise funds to feed the hungry. Every penny raised at the event is earmarked for hunger needs.
A check representing the proceeds of the 30th Harvest of Talents will be presented to Rick Jett, executive director of IDES, in a special service at 10 a.m. Sunday in the Lincoln Christian University Chapel.
Further information may be obtained by calling Lincoln Christian Church at 217-732-7618 or emailing harvestoftalents@comcast.net. For more background, readers may also visit www.ides.org/harvestoftalents.html.
[Text from file received]