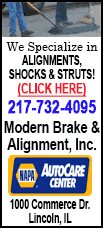 Today's highlight in history:
On Oct. 23, 1983, 241 U.S. service members, most of them Marines, were killed in a suicide truck-bombing at Beirut International Airport in Lebanon; a near-simultaneous attack on French forces killed 58 paratroopers.
On this date:
In 1864, forces led by Union Gen. Samuel R. Curtis repelled Confederate Gen. Sterling Price's army in the Civil War Battle of Westport in Missouri.
In 1910, Blanche S. Scott became the first woman to make a public solo airplane flight, reaching an altitude of 12 feet at a park in Fort Wayne, Ind.
In 1915, tens of thousands of women marched in New York City, demanding the right to vote.
In 1941, the Walt Disney animated feature "Dumbo" premiered in New York.
In 1942, during World War II, Britain launched a major offensive against Axis forces at El Alamein (el ah-lah-MAYN') in Egypt, resulting in an Allied victory.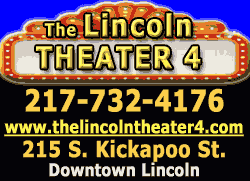 In 1954, West Germany was invited to join the North Atlantic Treaty Organization, which it did the following year.
In 1956, a student-sparked revolt against Hungary's Communist rule began; as the revolution spread, Soviet forces started entering the country, and the uprising was put down within weeks.
In 1973, President Richard Nixon agreed to turn over White House tape recordings subpoenaed by the Watergate special prosecutor to Judge John J. Sirica.
In 1980, the resignation of Soviet Premier Alexei N. Kosygin (koh-SEE'-gihn) was announced.
In 1987, the U.S. Senate rejected, 58-42, the Supreme Court nomination of Robert H. Bork.
In 1991, Cambodia's warring factions and representatives of 18 other nations signed a peace treaty in Paris.
In 1995, a jury in Houston convicted Yolanda Saldivar of murdering Tejano singing star Selena. (Saldivar is serving a life prison sentence.)
In 2001, The nation's anthrax scare hit the White House with the discovery of a small concentration of spores at an offsite mail processing center. President George W. Bush announced he had authorized money for improved post office security following the deaths of two postal workers from inhalation anthrax.
Ten years ago: As thousands of anti-war demonstrators protested outside, President George W. Bush thanked Australia for sending troops to Iraq and Afghanistan as he spoke to the country's Parliament. Later in the day, the president concluded his Pacific trip with a visit to Hawaii, where he dropped flowers into the water at the sunken battleship USS Arizona. Madame Chiang Kai-shek, widow of the Chinese nationalist leader, died in New York at age 105. In Game 5 of the World Series, the Florida Marlins beat the New York Yankees 6-4, bringing the team within one game of winning the baseball championship.