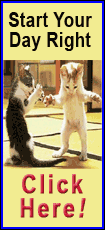 The announcement came two days after Chairwoman and CEO Ellen Kullman said DuPont was exploring alternatives for the performance chemicals unit, a commodities business that generates significant cash but also is subject to highly volatile markets that are vulnerable to swings in economic cycles.
"This action gives us an opportunity to advance our strategy to transition DuPont to a higher-growth, higher-value company," Kullman said in a conference call Thursday evening.
The performance chemicals unit, whose products include titanium dioxide, a widely used industrial whitening pigment, generated revenues of about $7 billion and operating earnings of $1.8 billion last year.
In announcing its third-quarter earnings Tuesday, DuPont said volume for the performance chemicals unit increased 12 percent. But that was not enough to offset steep price declines for titanium dioxide, refrigerants and fluoropolymers, along with higher raw material inventory costs. The unit's operating earnings fell 38 percent to $254 million.
Kullman said that, over the past year, DuPont executives have weighed what to do with the performance chemicals unit, balancing its cash generation against its cyclicality and volatility.
"We have concluded that separation, specifically by way of a tax-free spinoff, will create the most value for our shareholders," she said.
DuPont's announcement came after the close of regular-session trading on the New York Stock Exchange, which saw the company's shares rise almost 2 percent to $61.38. In after-hours trading, Wilmington-based DuPont's stock was up another 3 percent at $63.24.
DuPont management has said it hopes to complete the spinoff within 18 months, with all the equity in the new public entity being owned by DuPont shareholders.