Nearly 17 percent of the people in the U.S. now are of Latino heritage, the U.S. Census Bureau says. As a demographic group, Latinos buy nearly a quarter of all movie tickets and are a growing audience, according to the Nielsen firm.
But the industry continues to typecast them. Eduardo Medina Mora, Mexican ambassador in the U.S., recently complained that he would like to see Mexican megastar Salma Hayek play a scientist instead of a drug cartel queen, her role in Oliver Stone's "Savages" last year.
Derbez played a gardener alongside Adam Sandler in "Jack and Jill" and an awkward Mexican cousin in the one-season TV sitcom "Rob."
The late Mexican-American actress Lupe Ontiveros, who was in "As Good as it Gets" and "Selena," often said she played a maid 300 times in movies, TV shows, plays and commercials.
Najera, author of "Almost White," a book about Latinos in Hollywood, says the group needs to "have control of our own stories and tell them our own way."
"Instructions" is a mainstream story about family and parenting.
"It's a movie where people can see a Latino in the U.S. who is neither poor, nor miserable, nor starving. It's a Latino who goes to the U.S., doesn't speak a single word in English, and yet does well," Derbez said.
The film was ignored by mainstream movie reviewers, but it became the largest Spanish-language premiere in U.S. history, then broke the record as the highest-grossing Spanish-language film, beating Guillermo del Toro's "Pan's Labyrinth."
"There are many people who want to meet with me right now," said Derbez.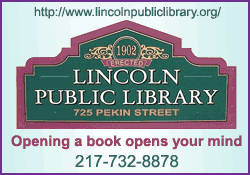 He was careful not to reveal what's next. He said he is reading several scripts and wants to do a family project. He has fathered three children, now all actors, with three different actresses. He will start shooting the Mexican version of television's "Saturday Night Live" soon.
Pantelion Films, the joint venture of Lions Gate and Televisa that distributed his movie, has just released another bilingual, bicultural film, "Pulling Strings." It's a romantic comedy about a mariachi trying to persuade an attractive U.S. Embassy official to reconsider his visa application, which she rejected. It ranked among the top 10 its first weekend.
Derbez, meanwhile, is so popular in Mexico that the media giant Televisa aired his wedding live last year.
Mexican comedian Omar Chaparro, Derbez's best man, says his friend is showing Hollywood the way to reach Latino audiences.
"Derbez has set a before and after for all of us," he said.