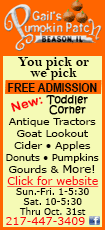 Several anticipated films planned to be released in the heart of awards season have picked up stakes and moved to 2014. Changes often happen in the highly contentious fall movie season, but rarely has there been an exodus like this.
Most recently, George Clooney's World War II drama "The Monuments Men," previously dated for Dec. 18, was moved by Sony to early next year, after the end-of-year eligibility cutoff. Earlier postponed was Bennett Miller's brother drama "Foxcatcher," with Channing Tatum and Steve Carell; "Grace of Monaco," starring Nicole Kidman as Grace Kelly; and James Grey's "The Immigrant," starring Joaquin Phoenix and Marion Cotillard.
Martin Scorsese's "The Wolf of Wall Street" is also up in the air, widely expected to move from a long-planned November release to Christmas. Scorsese is racing to edit his ambitious Wall Street epic, starring Leonardo DiCaprio, in time for release this year. (Paramount declined to comment on its plans.)
So why the game of musical chairs? The holiday season is a packed one, so the margins for capturing box-office and awards momentum are thin. And three Oscar favorites have already firmly established themselves: Steve McQueen's hugely acclaimed slavery epic "12 Years a Slave"; the global box-office juggernaut and technical marvel "Gravity"; and the Tom Hanks Somali pirate docudrama "Captain Phillips."
For now, the favorite is "12 Years a Slave," which picked up a leading three nominations from the Gotham Independent Film Awards on Thursday. Based on the account of Solomon Northup (played by Chewitel Ejiofor), the film bears the weight of being a landmark -- a movie that depicts American slavery more faithfully than it ever has been before. Henry Louis Gates Jr. has called it "the best film about slavery ever made from the point of view of a slave."
"It's going to go on its own journey and we'll see where that ends up," says Ejiofor. "The important thing is that people should see it with their own eyes if there's hyper buzz about it. I think this is a deeply involved story about a man who had a profound experience. I was deeply moved by his book and his experience, and I feel like outside of anything else, that should be given its place and its own sort of room."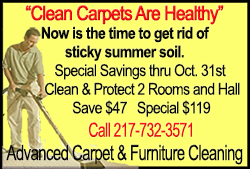 "Gravity" has been a different kind of sensation, leading the box office for three consecutive weeks in addition to nearly universal raves from critics. Alfonso Cuaron's film and "12 Years a Slave" are currently the consensus top two Oscar contenders, according to a recent "Gurus o' Gold" poll of 15 Oscar prognosticators and film writers at MovieCityNews.com.
But the reasons for the release date changes have less to do with the seeming lock on awards than with the individual challenges of each film. Clooney has said the extensive visual effects for "The Monuments Men" needed time for completion. Sony Pictures Classics said "Foxcatcher," too, needed more time to finish. No reason was given for the Weinstein Co.'s postponement of "The Immigrant," which premiered at the Cannes Film Festival in May.