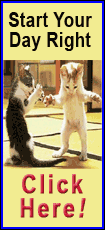 And no one has done more in recent decades to keep alive the legacy of the great comic opera team than Albert Bergeret, founder, artistic director and chief conductor of the New York Gilbert & Sullivan Players. It's one of the few companies dedicated full-time to performing the G&S classics, both in New York and on tour throughout the U.S.
Those facts help explain why, on a recent fall evening, a dozen or so enthusiasts gathered in a midtown Manhattan rehearsal space to hear Bergeret lead the first in a series of seminars dedicated to "The Art of the Patter Song."
Part history lesson, part vocal demonstration and part animated discussion, the session was imbued with deep affection for the team whose series of hits from "H.M.S. Pinafore" (1878) through "The Gondoliers" (1889) gently satirized the institutions of Victorian society and have delighted audiences ever since.
"The patter song is the centerpiece of the repertory," Bergeret said at the outset. "Many of them were written as tongue-twisters or elocution lessons to show off the singer's virtuosity."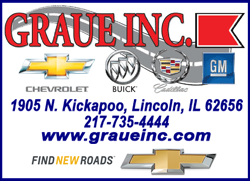 Some, like the Major General's song, are what Bergeret calls virtual "laundry lists" of miscellaneous names, places and things. Others tell a character's backstory, like "When I Was a Lad," from "Pinafore."
They also served the purpose of helping to establish the G&S brand, something that impresario Richard D'Oyly Carte, who nurtured their collaboration, was eager to do. "He was trying to create an English school of operetta to compete with popular revivals of Offenbach," Bergeret said.
Andrea Stryker-Rodda, the company's assistant music director, explained the origin of the term "patter song." It's a corruption of the Pater Noster, or Lord's Prayer, which Catholics recited in its original Latin several times daily. The habit of rushing through the words as quickly as possible gave rise in England to the term "patter," which also came to be used for the mile-a-minute "spiel" of street vendors or circus barkers.
Though Gilbert and Sullivan brought the patter song to new heights, they didn't invent it. Bergeret pointed to its antecedents in opera buffa of the late 18th and early 19th century -- arias like "La Vendetta," from Mozart's "Marriage of Figaro" or Dr. Dulcamara's opening number from Donizetti's "The Elixir of Love."