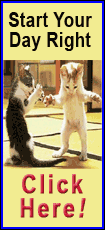 Today's highlight in history:
On Oct. 25, 1910, "America the Beautiful," with words by Katharine Lee Bates and music by Samuel A. Ward, was first published.
On this date:
In 1760, Britain's King George III succeeded his late grandfather, George II.
In 1854, the "Charge of the Light Brigade" took place during the Crimean War as an English brigade of more than 600 men, facing hopeless odds, charged the Russian army and suffered heavy losses.
In 1859, radical abolitionist John Brown went on trial in Charles Town, Va., for his failed raid at Harpers Ferry. (Brown was convicted and hanged.)
In 1912, the song "My Melancholy Baby" by Ernie Burnett and George Norton was first published under the title "Melancholy." Country comedian Minnie Pearl was born Sarah Ophelia Colley in Centerville, Tenn.
In 1918, the Canadian steamship Princess Sophia foundered off the coast of Alaska; some 350 people perished.
In 1929, former Interior Secretary Albert B. Fall was convicted in Washington, D.C. of accepting a $100,000 bribe from oil tycoon Edward L. Doheny. (Fall was sentenced to a year in prison and fined $100,000; he ended up serving nine months.)
In 1945, Taiwan became independent of Japanese colonial rule.
In 1957, mob boss Albert Anastasia of "Murder Inc." notoriety was shot to death in a barber shop inside the Park Sheraton Hotel in New York.
In 1960, the Bulova Watch Co. introduced its electronic "Accutron" model.
In 1962, U.S. ambassador Adlai E. Stevenson presented photographic evidence of Soviet-built missile bases in Cuba to the U.N. Security Council.
In 1971, the U.N. General Assembly voted to admit mainland China and expel Taiwan.
In 1982, the situation comedy "Newhart," starring Bob Newhart as a Vermont innkeeper, premiered on CBS.
In 1983, a U.S.-led force invaded Grenada at the order of President Ronald Reagan, who said the action was needed to protect U.S. citizens there.
Ten years ago: Thousands of anti-war protesters rallied in the nation's capital and delivered a scathing critique of President George W. Bush and his Iraq policy. The Florida Marlins won the World Series in Game 6 against the New York Yankees, 2-0. Trainer Richard Mandella won a record four races at the Breeders' Cup.