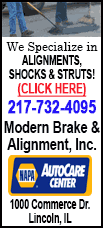 Real original, A.J.
When Chicago Bears rookie Jonathan Bostic filled in at middle linebacker after D.J. Williams was lost for the season, coach Marc Trestman opined: "He's in the 'next man up' situation."
When New England Patriots linebacker Jerod Mayo went on injured reserve, backup Dane Fletcher explained: "Our defense knows what we have to do. It's always 'next man up.'"
And when Dallas Cowboys pass-rusher extraordinaire DeMarcus Ware's consecutive-games streak was about to end at 134 because of an injury, cornerback Brandon Carr noted that missing such a key player hurts the team, "But at the same time, it's the 'next man up' mentality."
Those examples are all from the past few weeks alone. Yes, NFL coaches and players love to use a certain cliche when discussing the importance of adequately replacing sidelined players. Last weekend was filled with images of guys being driven off NFL fields on carts, and now we'll start to see how the "next man up" does replacing Rams quarterback Sam Bradford, Bears quarterback Jay Cutler, Colts receiver Reggie Wayne, Texans linebacker Brian Cushing and others.
Here's a Pick 6 of some of this season's super subs so far:
HARRY DOUGLAS, WR, FALCONS: Until now, Douglas was the unknown receiver for Atlanta, a No. 3 lost behind Julio Jones and Roddy White. But with Jones done for the season after foot surgery, and White missing a game for the first time in his career because of a hamstring problem, Douglas got his chance last week against Tampa Bay. He came through, too, catching all seven passes Matt Ryan threw his way for a career-high 149 yards, including a 37-yard TD, during Atlanta's 31-23 win.
GEORGE SELVIE, DE, COWBOYS: A fourth-year journeyman who didn't even sign with the Cowboys until injuries had cropped up four days into training camp, Selvie suddenly found himself getting significant playing time -- and even starting. With Ware out, Selvie contributed 1 1/2 sacks in last weekend's 17-3 victory at the Philadelphia Eagles that put Dallas alone atop the NFC East. He's second on the team with 4 1/2 sacks this season.
JULIAN EDELMAN, WR, PATRIOTS: Edelman already has topped career-best numbers for catches (46) and yards receiving (455), providing a rare experienced target for Tom Brady and helping make up for Danny Amendola's absences because of a groin injury and concussion. With Rob Gronkowski hurt until last week, too, and Wes Welker and Aaron Hernandez gone, Edelman's been a rare bright spot for a receiving corps filled with rookies.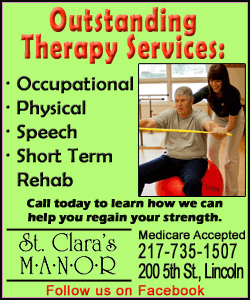 THAD LEWIS, QB, BILLS: Buffalo finally had reason to be optimistic about a young quarterback when rookie EJ Manuel showed early signs of being ready to succeed -- until, that is, he sprained his right knee. So Lewis was called up from the practice squad and showed quite a bit of poise with two fourth-quarter touchdown passes in what would turn out to be an overtime loss to Cincinnati, then led Buffalo past the Miami Dolphins 23-21, ending a six-game losing streak on the road.
JOIQUE BELL, RB, LIONS: When key offseason addition Reggie Bush sat out with a knee injury in Week 3, Bell got to start, and contributed 63 yards rushing and 69 yards receiving as Detroit ended a 21-year road losing streak against the Redskins. In all this season, Bell is second on the Lions to Bush with 204 yards rushing, second to Calvin Johnson with 26 catches, and his three TDs on the ground are one more than the entire rest of the roster combined.
BRIAN HOYER, QB, BROWNS: When starter Brandon Weeden sprained his right thumb in Week 2, Hoyer jumped from No. 3 on the depth chart to No. 1. Finally getting a chance to play after five years as an NFL backup, Hoyer proceeded to lead Cleveland to two victories in a row. And then, in Hoyer's third start -- which would become yet another victory for the Browns -- he tore the anterior cruciate ligament in his right knee, requiring season-ending surgery. Weeden got his job back, but was awful again, so now it's Jason Campbell's turn to show whether he can capably fill in, starting Sunday at the unbeaten Kansas City Chiefs.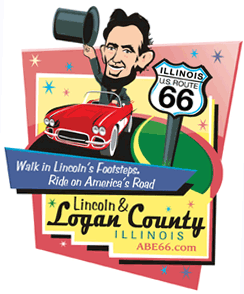 ___
AP NFL website:
http://www.pro32.ap.org/
[Associated Press; By HOWARD FENDRICH]
AP Pro Football Writer Barry Wilner contributed.
Follow Howard Fendrich on Twitter at http://twitter.com/HowardFendrich.
Copyright 2013 The Associated Press. All rights reserved. This material may not be published, broadcast, rewritten or redistributed.