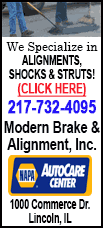 Graue is one of a select group of 57 dealer nominees from across the country who will be honored at the 97th annual National Automobile Dealers Association Convention & Exposition in New Orleans, La., on Jan. 25, 2014. This year's nominees were announced by Jed Hartman, group publisher for news and business for Time Inc., and Tim Russi, president of auto finance for Ally Financial.

"The dealers nominated for this award are community heroes, as well as economic and civic leaders, who have time and again shown their dedication to making a difference," said Russi. "Ally is pleased to once again be supporting these dealers in their efforts to create vibrant, thriving communities."

In its third year as exclusive sponsor, Ally will recognize dealer nominees and their community efforts by contributing $1,000 to each nominee's charity of choice. Nominees will also be recognized on the recently launched website, AllyDealerHeroes.com, which highlights the philanthropic contributions and achievements of auto dealers across the U.S.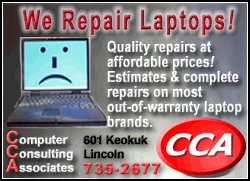 The Time Dealer of the Year award is one of the automobile industry's most prestigious and highly coveted honors. Recipients are among the nation's most successful auto dealers who also demonstrate a long-standing commitment to community service.
Graue, 50, was chosen to represent the Illinois Automobile Dealers Association in the national competition and is one of only 57 auto dealers nominated for the 45th annual award from among 17,000 dealers nationwide.
He was nominated for the Time Dealer of the Year award by Peter J. Sander, president of the Illinois Automobile Dealers Association.
The award is sponsored by Time in association with Ally Financial and in cooperation with NADA. A panel of faculty members from the Ross School of Business at the University of Michigan will select one finalist from each of the four NADA regions and one national Dealer of the Year.
"We deal with each customer as an individual," Graue said. "We want the customers to feel comfortable with their purchase decision, and just as important, we provide outstanding personal service after the sale."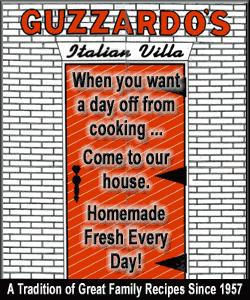 And that technique has led to a successful business for Graue, who graduated from Lincoln Community High School in Lincoln in 1981 and went on to earn an associate degree in electronics and computer science from Parkland College in Champaign in 1986.
"I had an interest in the family business, and my father encouraged me to continue and take over when he retired," Graue said.
He complemented his training by attending the NADA Dealer Candidate Academy in 1988 and is now a majority owner of the dealership.
"I've been in the retail car business my entire life," he added.
A member of the Lincoln Rotary Club, Graue's lifelong association with the city has inspired him to give back to the community. He has served as event organizer for Up in Smoke on the Square, a popular barbecue competition at the city's annual Art & Balloon Festival. He was named the Lincoln/Logan Chamber of Commerce Volunteer of the Year in 2013 for his efforts in bringing the barbecue contest to Lincoln.
Graue has also organized fundraising for the local Boy Scouts that has raised more than $40,000 in five years.
"Our efforts helped well over 125 Scouts to go to summer camp, reducing the burden on their families," he said.

A recipient of several citizenship awards, Graue is humbled by being selected to represent Illinois for the Time Dealer of the Year award as his father did in 1978.
"He was named to the national top 10," Graue said. "Just to be named to the same list is a lifetime achievement for me."
Robert E. Graue and his son Chris J. Graue are the first father and son to be named Time Quality Dealers of the Year in Illinois.
Graue and his wife, Phyllis Ann, have three children.
[Text from news release received]