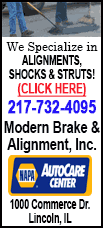 Today's highlight in history:
On Oct. 26, 1861, the legendary Pony Express officially ceased operations, giving way to the transcontinental telegraph. (The last run of the Pony Express was completed the following month.)
On this date:
In 1774, the First Continental Congress adjourned in Philadelphia.
In 1825, the Erie Canal opened in upstate New York, connecting Lake Erie and the Hudson River.
In 1881, the "Gunfight at the O.K. Corral" took place in Tombstone, Ariz.
In 1911, "The Queen of Gospel," singer and civil rights activist Mahalia Jackson, was born in New Orleans.
In 1942, Japanese planes badly damaged the aircraft carrier USS Hornet in the Battle of Santa Cruz Islands during World War II. (The Hornet sank early the next morning.)
In 1949, President Harry S. Truman signed a measure raising the minimum wage from 40 to 75 cents an hour.
In 1958, Pan American Airways flew its first Boeing 707 jetliner from New York to Paris in 8 hours and 41 minutes.
In 1972, national security adviser Henry Kissinger declared, "Peace is at hand" in Vietnam.
In 1979, South Korean President Park Chung-hee was shot to death during a dinner party along with his chief bodyguard by the head of the Korean Central Intelligence Agency, Kim Jae-kyu, who was later executed.
In 1980, Israeli President Yitzhak Navon became the first Israeli head of state to visit Egypt.
In 1982, the medical drama "St. Elsewhere" premiered on NBC.
In 1984, "Baby Fae," a newborn with a severe heart defect, was given the heart of a baboon in an experimental transplant in Loma Linda, Calif. (Baby Fae lived 21 days with the animal heart.)
In 1994, Prime Minister Yitzhak Rabin of Israel and Prime Minister Abdel Salam Majali of Jordan signed a peace treaty during a ceremony at the Israeli-Jordanian border attended by President Bill Clinton.
In 2001, President George W. Bush signed the USA PATRIOT Act, giving authorities unprecedented ability to search, seize, detain or eavesdrop in their pursuit of possible terrorists.
Ten years ago: A rocket attack on the Al Rasheed Hotel in Baghdad, where U.S. officials were residing, killed an American colonel, wounded 18 other people and sent the visiting U.S. deputy defense secretary, Paul Wolfowitz, scurrying for safety. Thirteen deaths in Southern California were reported as wildfires fed by hot Santa Ana winds flared into gigantic waves of flame that devoured entire neighborhoods.