'Dr. J' Johnson dies at 73
Send a link to a friend
[October 26, 2013] NORMAL -- Dr. Jim Johnson, who was a volunteer academic coordinator with the Karin L. Bone Athletics Study Center and served nearly four decades on the academic side at Illinois State, has died at age 73. Lovingly known as "Dr. J," his influence on Redbird student-athletes, as well as all of his students, was immense and will be remembered.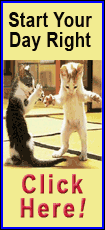 "Dr. J was a tremendous individual and dedicated mentor for Illinois State student-athletes," said Larry Lyons, director of athletics at ISU. "His dedication and passion for Illinois State Athletics and its student-athletes was just one of his many remarkable traits. He was an instrumental part of record-breaking GPA performances by our athletic teams, and he will be sorely missed by everyone at Illinois State."

As an emeritus professor of psychology, Johnson was devoted to his students, both in and out of the classroom.

After a 35-year career as a professor of psychology at Illinois State, Johnson retired from teaching in December 2002 and joined the staff of the Study Center as a volunteer in 2003, while continuing to teach one course each semester. Through teaching large numbers of student-athletes in his auditorium sections of Introductory Psychology, he worked extensively with the Study Center staff and coaches, while volunteering in several programs. He used his knowledge of the teaching and learning process in providing study skills workshops, as well as in working with individual student-athletes.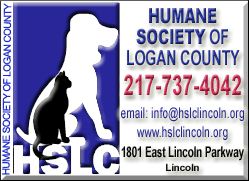 Outside of the classroom, he worked as the editor of The Illinois Psychologist, a newsletter for the Illinois Psychological Association, from 1972 to 1989 and coordinated the psychology department's honors program from 1988 to 2000, while also coordinating the graduate studies program from 1996 to 2000. Johnson also served as a faculty sponsor for the Golden Key International Honour Society from 1995 to 2002 and continued that role since 2005.
For his work, he earned the Student Psychology Association's Outstanding Faculty Award six times (1983, 1986, 1988, 1990, 1993 and 2001) and was presented with the 1999 Central Region Advisor of the Year Award by the Golden Key International Honour Society.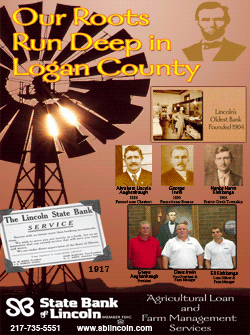 Johnson was also a five-time departmental nominee for the university's Outstanding Teacher Award. His accolades didn't stop there, as he was presented the Herb Sanders Award for Outstanding Academic Advisement in 2002 and was the psychology department's 2006 Alumnus of the Year (Full Career).
In addition to his success in academia, Johnson supported the ISU Athletics Department. He had worked as an official at the ISU track and field meets since 1970 and served on the advisory committee for two head coach selections. He was the chair of the ISU Athletic Council from 1972 to 1974 and again during the 1994-95 school year. For all of his efforts within the department, he was inducted into the Illinois State Athletics Percy Family Hall of Fame in 2006 as the Campbell "Stretch" Miller Award recipient.
He is survived by Pat, his wife of 51 years, their two children and four grandchildren, as well as a sister. He was born Dec. 25, 1939, in Emporia, Kan., the son of Don and Dixie Johnson.
He earned his bachelor's degree from Washington University in St. Louis in 1961 and continued with his master's from Illinois State University in 1964 and his doctorate from Northwestern in 1966.
A celebration of life is planned for Nov. 9, in the Old Main Room of the Bone Student Center at Illinois State. A reception will begin at 1 p.m., followed by the celebration of life at 2 p.m., providing an opportunity to share stories and memories of Jim.
[Text from news release received from Illinois State University]