WLNX-FM 88.9 at Lincoln College adopts new music format

Send a link to a friend
[October 28, 2013] The student-operated radio station owned by Lincoln College, WLNX-FM 88.9, has adopted a new music format that station management hopes will attract a larger share of teenagers and young adults in Lincoln and the surrounding area. On Oct. 11, the station flipped to a format known in the radio industry as "active rock," featuring a blend of harder new rock music and classic "heavy metal" material.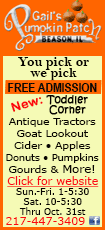 Since November 2006, WLNX had aired an "alternative rock" format under the moniker "89X -- Lincoln's New Rock Alternative."

John Malone, Lincoln College associate professor and WLNX general manager, said the old format had grown stale and the alternative music landscape had changed, causing an upward demographic shift in the music's appeal.

"I refer to the new format as a 're-boot' of the station, rather than a complete image change," Malone said. "It's now 'The New 89X Rocks,' with a heavier sound that appeals to a younger audience."
Malone said WLNX is attempting to realign its demographic reach with the age range of students who are preparing to enter college and have an interest in mass communication.
"I want area high school students to come to Lincoln College and already be familiar with WLNX," Malone said. "I have watched in the past several years as alternative rock has drifted upward in its demographic reach to where people my age are listening to it," Malone said. "If our target audience is teens and young adults -- and as a 43-year-old, I like the music -- we're doing something wrong. The station needed an edgier presentation, so we gave it one."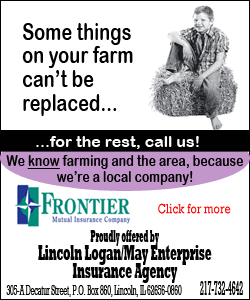 Sample artists played on "The New 89X" include Avenged Sevenfold, Five Finger Death Punch and Papa Roach. Also featured are classic artists in the genre, including Metallica and Pearl Jam.
WLNX will also continue to broadcast Lincoln College athletic events and other specialty programming.
WLNX is one of only 24 college radio stations in the United States available on the iHeartRadio digital platform, available worldwide by downloading the free application on any iPhone, Droid or Blackberry mobile device. The station is also available on the Internet at wlnxradio.com.
[Text from file received from Lincoln College]