Sometimes it's just one of those days.

We reeled up to go to another location, to a big rocky flat, where pulling crankbaits usually resulted in a few decent 'eyes. Halfway across the lake, over a deep basin with more than a 60-foot depth, a suspended signal flashed on my depth finder about 30 feet down. I pulled a sudden U-turn (nearly threw my pal off his chair) and went back to investigate. It took a few minutes and then BAM! There they were -- a cloud of echoes on the screen that appeared to be good-sized fish. As for species, it was anyone's guess. Ciscos, sunfish, crappies -- heck, even walleyes?

When I was right over the top of them, I took out two marker buoys and chucked each out about 20 yards from either side of the boat's location. Then I moved off about a cast's distance away and pulled out a couple slip-bobber rods. If we cast between the buoys and at the right depth, then I hoped we'd tag some fish and find out just what they were.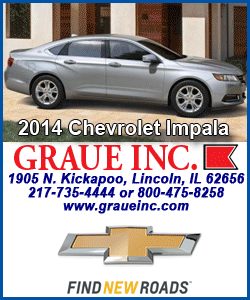 Now, when you're running and gunning and changing strategies on the fly like this, you need to be prepared for anything the fish throw at you. For these particular fish, two medium-light 7-foot spinning rods rigged with 4-pound test were just the ticket. We tied on two different presentations, and I'll tell you why. It's always best for two or more anglers in a boat to throw unique lures, colors and baits since it helps you dial in the ideal presentation more quickly.
On my rod I went with a small hair jig tipped with a leech. My buddy went with a straight hook and a fathead minnow, with a split-shot sinker a couple of feet up from the hook. Both of us used Rod -N-Bobb's Rev X bobbers, which are absolutely perfect for any kind of bobber fishing -- day or night. They're like having two bobbers in one because they can be rigged as fixed bobbers or as slips. For this deep-water presentation, we had them set as slip bobbers.
Using the length of my 19-foot Alumacraft as our depth-setting guide, we set both slip bobbers for 29 feet. The fish were right at 30, and I always like to keep my bait just above a school of suspended fish. This way you pull individual fish up from the pack, and when they start fighting, they don't disturb the school nearly as much.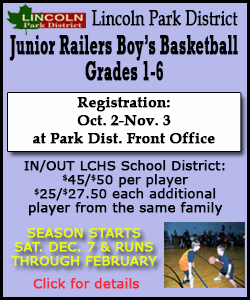 With our bobber depths set, we both cast between the buoys and hoped one of us would get bit. It didn't happen, because BOTH of us got bit immediately when the baits hit their depth. It was clear from the feel of the fight that what we'd stumbled into was a nest of crappies. Big crappies!
For an hour we happily plucked fish after fish from the seemingly infinite school. As it turned out, both leeches and minnows were doing the trick. In fact, the crappies were so aggressive that we didn't need any live bait at all. Before long we were just hanging white tube jigs beneath our Rev X slip bobbers, and they were absolutely hammering them.
When anglers think about fishing in Ontario, it's only natural to envision big golden walleyes, giant pike and muskies, and acrobatic smallmouth. But Ontario is home to so much more -- fat crappies included. Most of the crappies we caught were in the 12- to 14-inch range, which is amazing. They all went back to their pals. But occasionally we'd hook up on 10s and 11s, which went into the livewell for a fish fry we would enjoy later that day. There's nothing like a meal of fresh crappies, especially from cool, clean Ontario water.
You can find the perfect Ontario lake for whatever your favorite fish is by checking out www.gofishinontario.com.
Days like this one, when the fishing takes you off guard and forces you to change your game plan, are days I love. Sometimes it requires diligent searching and hard work to figure out the pattern and presentation. Other times, like with those beautiful Ontario crappies, dumb luck puts fish right in your lap. Hey, I'll take it any way it comes and will always, always be prepared for whatever Lady Luck puts in my way.
Good fishing.
[By BABE WINKELMAN]
Babe Winkelman hosts "Good Fishing" and "Outdoor Secrets," the most-watched fishing and hunting programs on television. Tune in on NBC Sports Network, Destination America, Velocity, Time Warner Sports Texas & New York, and many local broadcast channels. Visit Winkelman.com for airtimes and more information.